Calendaring Program Integrations
Calendaring Program Integrations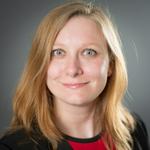 Updated by Jessica Paxton
Smith.ai integrates with most major calendaring solutions so receptionists can book appointments and schedule call-backs directly on your calendar.
At Smith.ai, we work with you to improve and grow your business. One way we do that best is by helping you maximize efficiency. Unfortunately, for many clients, scheduling appointments and efficiency do not go hand in hand. Thankfully, Smith.ai receptionists can do more than answer phone calls and business-related questions; we can schedule appointments for you too!
We add new ones often and also by request, so please email us at support@smith.ai if you don't see yours listed below.
Calendaring Software Supported
Is your preferred software not listed here? Request an integration here.
Questions? Contact us!
If you're already a Smith.ai client and need help, please email us at support@smith.ai or call us at (650) 727-6484 for assistance.
If you're not yet a Smith.ai client, please schedule a free consultation to get started with our virtual receptionist services or email us at sales@smith.ai. We'll help you select the best plan to match your business's growth goals and budget.