How to Forward Calls from FreedomVoice
How to Forward Calls from FreedomVoice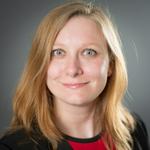 Updated by Jessica Paxton
FreedomVoice customers will need to set up call forwarding to Smith.ai in order for our receptionists to answer your calls.
How to Forward Calls from FreedomVoice
As soon as you're signed up for Smith.ai and have completed the onboarding process, follow the directions provided in the video linked below to set-up forwarding in your FreedomVoice account.
If needed, you can reach FreedomVoice's support team for assistance with setting this up as well. They are available from 6 AM to 6 PM PT from Monday to Thursday, 6 AM to 5 PM PT on Fridays, and 6:30 AM to 3:30 PM PT on Saturdays. 
We're here to help.
Questions about setting up call forwarding from FreedomVoice? Smith.ai's support team can help you Monday through Friday, 5am – 6pm PT, via phone at (650) 727-6484 or via email at support@smith.ai.