How to Forward Your Calls From Marchex to Smith.ai
How to Forward Your Calls From Marchex to Smith.ai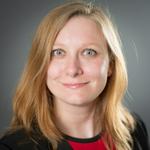 Updated by Jessica Paxton
To forward calls from Marchex to Smith.ai, follow these simple instructions:
From your Marchex dashboard, click on "Manage Campaigns."
Select the individual campaign you'd like to edit.
Scroll down to the "Numbers Details" section and fine the number you want to forward to Smtih.ai.
Click "Actions" from the drop-down, then select "edit number."
Enter your Smith.ai number in the "Termination Number" field.
Note: The Smith.ai onboarding team will give you your Smith.ai number during onboarding and let you know when to activate forwarding. Please do not activate forwarding to Smith.ai until told to do so.
Press "Save" to apply the changes.
If using multiple tracking numbers, repeat these steps for each number you want to send to Smith.ai.
Questions? Contact us!
If you're already a Smith.ai client and need help, please email us at support@smith.ai or call us at (650) 727-6484 for assistance.
If you're not yet a Smith.ai client, please schedule a free consultation to get started with our virtual receptionist services or email us at sales@smith.ai. We'll help you select the best plan to match your business's growth goals and budget.