Have All Your Calls Answered by Spanish-Speaking Bilingual Receptionists
Have All Your Calls Answered by Spanish-Speaking Bilingual Receptionists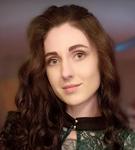 Updated by Crystal Field
Sign up to have a Dedicated Spanish Line added to your Smith.ai virtual receptionists account. Every call that comes in on this line will be automatically answered in Spanish by a bilingual receptionist.
Here are some FAQ about our Spanish Line:
How do I get set up with a Dedicated Spanish Line?
Email support@smith.ai and we'll give you a new phone number. You can forward calls to this number or use it specifically to promote "Se habla Español" to your leads and clients who prefer to communicate in Spanish.
How much does it cost?
A Dedicated Spanish Line is an add-on feature that costs $1.00/call. This price per call is added to your current plan. Here's a breakdown by plan:
Starter plan: add $30/month
Basic plan: $60/month
Pro plan: $150/month
Any overage calls will incur an added $1.00.
How do I set up my phone to direct Spanish-speaking callers to my Dedicated Spanish Line?
This is best achieved by setting up an IVR menu (Press 1 for English, para Español pulse 2). You can do this with your VoIP or using a third-party call tracking platform like CallRail.
Can I keep my current Smith.ai number and my new bilingual number?
Yes! You will have both numbers on the same account. You should use both numbers to route callers to have the call answered in their preferred language.
What happens if someone who only speaks English calls this line?
Our bilingual agents are fully fluent in English, so they can handle calls in English and Spanish.
What happens if someone who only speaks Spanish calls my other line and doesn't get a bilingual receptionist?
We will transfer the caller to a Spanish-speaking agent at no extra cost to you. We will also mark the caller as a Spanish-speaking caller, so they are automatically directed to a Spanish-speaking agent next time they call in.
How will I know that the person who called preferred Spanish over English?
We'll make a note if your caller preferred speaking in Spanish in your call summary. All your call summaries will still be in English.
Is my Dedicated Spanish Line available 24/7?
Yes. Our Spanish-speaking agents are online 24/7 and regularly taking calls. In the off chance that there is not a bilingual agent available, the call will be transferred to a voicemail with a Spanish greeting.
Questions? Contact us!
If you're already a Smith.ai client and need help, please email us at support@smith.ai or call us at (650) 727-6484 for assistance.
If you're not yet a Smith.ai client, please schedule a free consultation to get started with our virtual receptionist services or email us at sales@smith.ai. We'll help you select the best plan to match your business's growth goals and budget.