How to Connect Your Clio Grow Account to Smith.ai
How to Connect Your Clio Grow Account to Smith.ai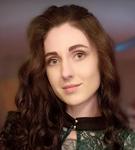 Updated by Crystal Field
Clio Grow is the newest addition to Clio, a popular choice for legal practice management software. With Clio Grow you can capture, qualify, and convert new potential clients for your law practice. With this integration, Smith.ai receptionists can add new leads and post-call summary notes to your Clio Grow Inbox instantly after every receptionist call.
When a call is completed, you'll see messages that look something like this in your Inbox:
From your Inbox, you can choose to:
Add the new lead as a contact,
Complete quick intake for the caller, or
Ignore it
Whatever next action you choose, the primary benefit of the instant addition of the new caller's info and the receptionist's call summary to Clio Grow is that you don't have extra items on your "to do" list to manually add all new leads who called your law practice each day — their data is automatically logged in your intake software. It's just one less admin task on your plate (or your paralegal's)!
How to enable the Clio Grow integration with Smith.ai
(The directions below assume you have an active Clio Grow account. If you don't have one, go get one, and then return to these directions!)
Open a new browser window, log in to Clio Grow, and copy your Inbox Token, which can be found under Integrations, within the Settings menu.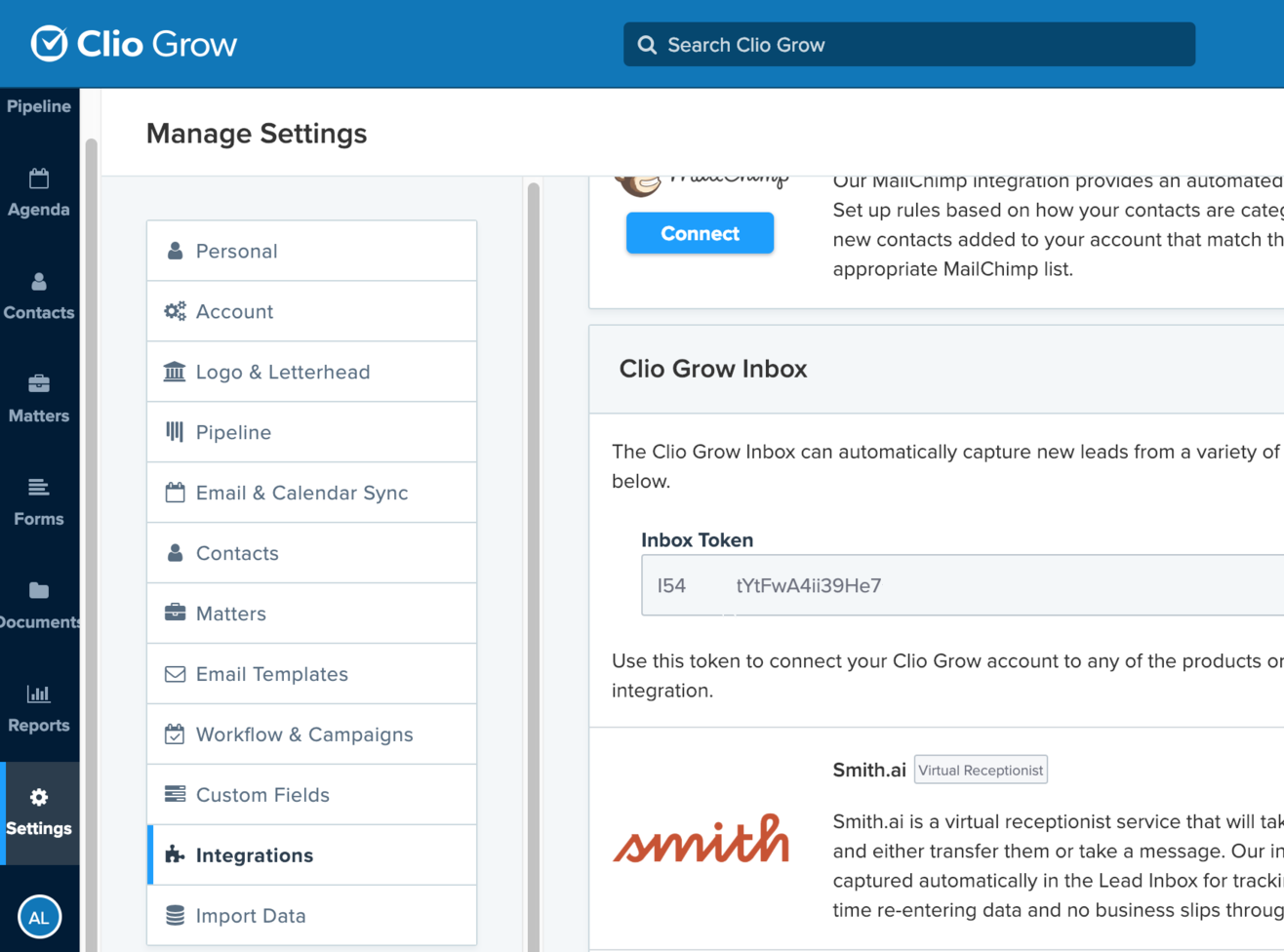 Send your Inbox Token to us in an email to support@smith.ai with the subject line "Clio Grow integration." We can typically link your Clio Grow and Smith.ai accounts in just a few business days.
Please note: Each plan includes one free integration. CRM integrations are not available for Essential plans. 
View current pricing
.
Want Smith.ai to integrate with your primary Clio (Law Practice Management Software) account?
If you use Clio as your practice management software, follow these directions to link your Clio account to Smith.ai.
Questions? Contact us 
Would you like more information on the Clio Grow integration before you get started? We're here to help you get the most out of your Smith.ai receptionists through smart software integrations.
Please get in touch with Smith.ai Support at support@smith.ai or call us at (650) 727-6484.