How to CC or BCC Follow-Up Emails to Yourself
How to CC or BCC Follow-Up Emails to Yourself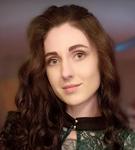 Updated by Crystal Field
How to CC or BCC follow-up emails to yourself
The following steps will show you how to set your account to CC or BCC follow-up emails from the dashboard.
Navigate to your Dashboard's call handling section here.
At the bottom of the page, you will find the Follow-up Communication section, where you can select the option to either CC or BCC your follow-up emails.
That's it! You will now receive the follow-up messages via CC or BCC to your email.
How to view follow-up messages in the dashboard
You can check which follow-up message has been sent on a call in the call details.
Click on a call to open the details, and the follow-up section will show the email content, and when it was sent.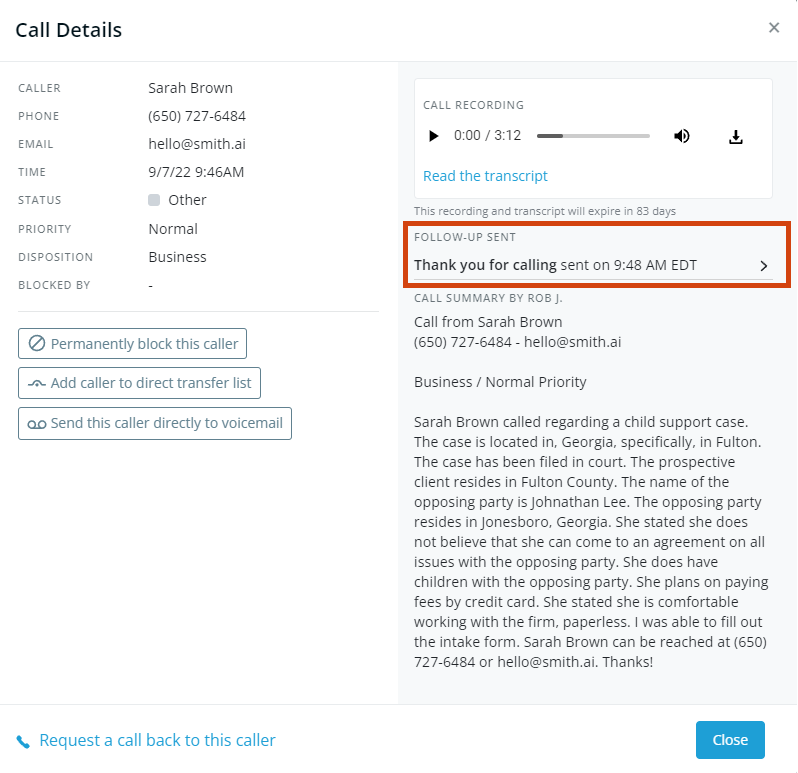 Need Assistance?
Email us at support@smith.ai or call us at (650) 727-6484.