Requesting an Outbound Call in the Dashboard
Requesting an Outbound Call in the Dashboard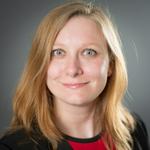 Updated by Jessica Paxton
You can request Smith.ai receptionists place outbound calls from your account. The following steps outline how to do so from your dashboard.
Log in to your Smith.ai Dashboard.
Go to your Call History and click on the New Outbound Call button.

Fill out the fields with the information for the call, and once completed click Submit Request.

That's it! The request goes directly to our team, and you can view your outbound calls in your Call History once they are completed.
Outbound calls are included in all Virtual Receptionist plans, so there's no need to opt-in or enable this feature. Each call counts toward your monthly quota — simple as that.
Questions? Contact us!
If you're already a Smith.ai client and need help, please email us at support@smith.ai or call us at (650) 727-6484 for assistance.
If you're not yet a Smith.ai client, please schedule a free consultation to get started with our virtual receptionist services or email us at sales@smith.ai. We'll help you select the best plan to match your business's growth goals and budget.