How to Connect Your HubSpot Account to Smith.ai
How to Connect Your HubSpot Account to Smith.ai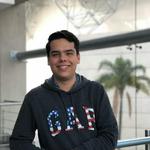 Updated by Luis Santiago
Thanks to HubSpot's open API, Smith.ai receptionists can make data management and client follow-up even easier for you with streamlined workflows between your callers and your HubSpot account.
How the HubSpot + Smith.ai integration works
With the Smith.ai and HubSpot integration, our receptionists can now:
Look up contacts by email
Create new contacts from calls (if the contact doesn't already exist)
Add calls as "events" within a contact record
Add call summaries in the "Activity" feed
When you receive a new Call Summary it will look like this:
How to connect your HubSpot account with Smith.ai
If you're already a HubSpot user, getting started is simple: 
Request your unique HubSpot-Smith.ai "app approval URL" by emailing support@smith.ai.
Once you receive the URL (typically in less than 24 hours), log in to your HubSpot account, and then open the URL. Approve the Smith app when prompted.
Reply to the original email you sent to support@smith.ai to confirm you have accepted the app, and send us any HubSpot-specific call handling requests.
That's it! You'll now see HubSpot contacts added and updated by your receptionists after each call.
Note: Once your HubSpot account is connected to Smith.ai, to view Smith.ai call activity, please be sure to select the box for "Smith.ai" under "Integrations" in your Activity Filter. To access this menu, just click on "Filter activity."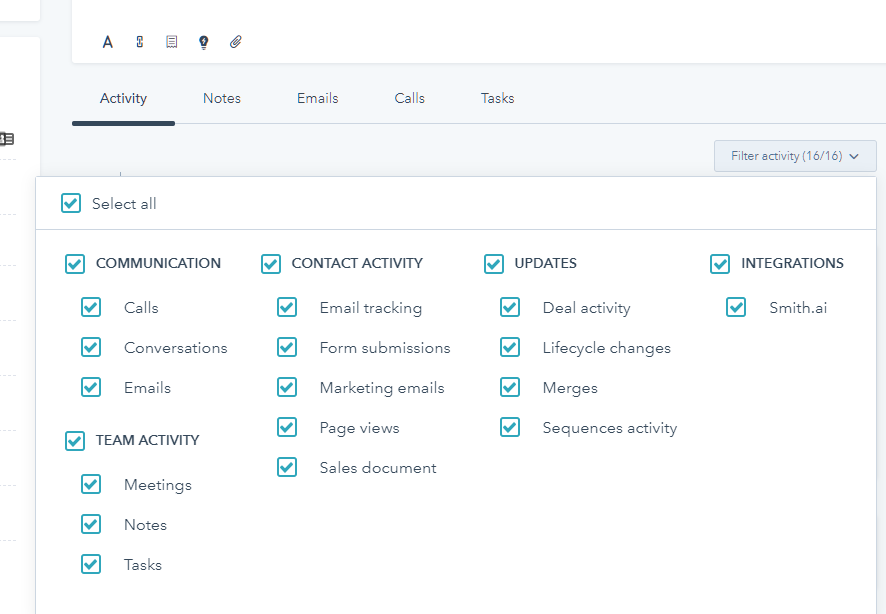 Please note: Each plan includes one free integration. CRM integrations are not available for Essential plans. 
View current pricing
.
Questions? Contact us!
If you're already a Smith.ai client and need help, please email us at support@smith.ai or call us at (650) 727-6484 for assistance.
If you're not yet a Smith.ai client, please schedule a free consultation to get started with our virtual receptionist services or email us at sales@smith.ai. We'll help you select the best plan to match your business's growth goals and budget.