How to Forward Calls from ServiceTitan to Smith.ai
How to Forward Calls from ServiceTitan to Smith.ai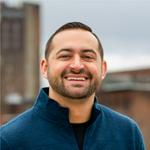 Updated by Tom Armitage
If you're a ServiceTitan customer, you'll need to set up call forwarding to Smith.ai for our virtual receptionists to answer your calls.
Prerequisites
How to forward calls from ServiceTitan to Smith.ai
Follow the directions from the ServiceTitan Knowledge Base to ensure your calls are being forwarded correctly:
Login to your ServiceTitan account and find the settings section.
Follow these instructions on setting up your default forwarding number.

Go to the navigation bar and click "Settings."
Go to the "Phones" and "Phone Numbers" section.
Enter your Smith.ai phone number as your default forwarding number.
Click Save.
Your phone calls through ServiceTitan will now be routed for Smith.ai's virtual receptionists to handle.
Additional Resources:
Questions? Contact us!
If you're already a Smith.ai client and need help, please email us at support@smith.ai or call us at (650) 727-6484 for assistance.
If you're not yet a Smith.ai client, please schedule a free consultation to get started with our virtual receptionist services or email us at sales@smith.ai. We'll help you select the best plan to match your business's growth goals and budget.