How to Connect Smith.ai to Goldie
How to Connect Smith.ai to Goldie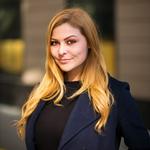 Updated by Elizabeth Lockwood
Your Smith.ai receptionists can book appointments for you. Setup is easy: Just send us your Goldie link.
If you'd like us to book appointments with multiple beauty, wellness, and lifestyle professionals, we can do so — just send us each individual's Goldie link, along with any necessary directions for proper use.
Please note: Appointment booking is an add-on service for virtual receptionist and chat plans and will incur an extra fee. View current pricing. 
Send us your Goldie link
Share your booking link with Smith.ai by emailing it to support@smith.ai.

From your Goldie mobile app, go to Menu (☰), then Online booking.

Go to Menu (☰), then Online booking, tap "Share", and then select how you would like to distribute it (your device will give you options to copy it, send it in a text message or email, share it to Facebook, etc.). That's it! We will notify you as soon as the integration is complete. We're typically able to start booking appointments within one business day.
With this setup complete, your Smith.ai receptionists will now be able to view your availability in real-time and add appointments on your calendar. New appointment bookings will, as always, also be noted in your call summaries.
Questions? Contact us!
If you're already a Smith.ai client and need help, please email us at support@smith.ai or call us at (650) 727-6484 for assistance.
If you're not yet a Smith.ai client, please schedule a free consultation to get started with our virtual receptionist services or email us at sales@smith.ai. We'll help you select the best plan to match your business's growth goals and budget.