How to Connect Unbounce and Smith.ai for Outreach Campaigns
How to Connect Unbounce and Smith.ai for Outreach Campaigns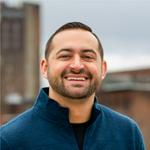 Updated by Tom Armitage
Our Zapier integration helps business owners save tons of time by automating previously manual process.
This guide will walk you through connecting Unbounce and Smith.ai via Zapier to automatically place an Outreach Campaigns call to a new lead.
Prerequisites
To use our Zapier integration to connect Unbounce and Smith.ai, you will need:
Request a Smith.ai Outreach Campaign Call from Unbounce
We created this premade template so that you can request that Smith.ai place an Outreach Campaigns call via Unbounce. When someone completes an Unbounce form, it will automatically request an Outreach Campaign call to that new lead.
Instructions
Click "Use this Zap" in the below template.




Connect your Unbounce and Smith.ai accounts to your Zapier account by following the prompts.
Since you started with a template, many fields will already be populated. Customize the Zap fields to meet your business needs.

In the "Call Someone" action, add the Campaign ID to the Outreach Campaign you want to send leads.
You can also pass additional data fields.

Test the Zap.
Name the Zap.
Turn on the Zap.
How to Connect to Smith.ai Virtual Receptionists

If you subscribe to Smith.ai Virtual Receptionists, you can set up a Zap in Zapier to trigger a call for this separate service. In the "Choose app and events" step, instead of selecting "Call Someone (Outreach Campaign Only)," you'll select "Call Someone (Virtual Receptionist)." Follow the same steps as above. When mapping your fields, include directions for what the Smith.ai virtual receptionist should do on the call — including how to handle the call, language, and callback time. If you'd like, you can set these to default instructions. Follow the remaining steps to save the Zap and turn it on.
Additional Resources:
Questions? Contact us!
If you're already a Smith.ai client and need help, please email us at support@smith.ai or call us at (650) 727-6484 for assistance.
If you're not yet a Smith.ai client, please schedule a free consultation to get started with our outreach campaigns or email us at sales@smith.ai. We'll help you select the best plan to match your business's growth goals and budget.