How to Connect Your Rocket Matter Account to Smith.ai
How to Connect Your Rocket Matter Account to Smith.ai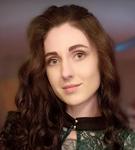 Updated by Crystal Field
How does the Smith.ai and Rocket Matter API integration work?
If you currently use Rocket Matter, integration means that after each call, the call notes with the caller's name, number, and message will appear as a new Rocket Matter message in the Messages section of your dashboard. You can then add this information to an existing client record or create a new client record.
You'll still receive texts and emails from Smith.ai after every incoming call, as well as a daily summary of all calls, so you can determine whether to call clients back immediately or later on.
How to connect your Smith.ai account to Rocket Matter
Already using Rocket Matter? Great! Just email us at support@smith.ai to receive your authorization link.
Questions? Contact us!
If you're already a Smith.ai client and need help, please email us at support@smith.ai or call us at (650) 727-6484 for assistance.
If you're not yet a Smith.ai client, please schedule a free consultation to get started with our virtual receptionist services or email us at sales@smith.ai. We'll help you select the best plan to match your business's growth goals and budget.