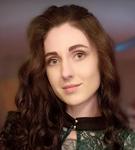 Updated by Crystal Field
Are you new to virtual receptionist services? Here is a breakdown of our process and the capabilities that Smith.ai offers.
Click here to learn more about our 14-day money-back guarantee.
Smith.ai's Starter, Basic, and Pro Plans
Coming from the Express Setup
If you've just finished the Express Setup, welcome! Your account is being set up by our team. You can expect to hear from us within six business hours indicating that it's ready to go. Our team is now processing your instructions and setting up your account.
When your account is ready, we will perform a test call to make sure everything is working properly. That will generate a call summary, which will go to your phone or email (whichever you specified).
When you receive the summary, you can start using the phone number we provided you for your business' incoming calls, or forward your existing phone number(s) to it.
Please do not start forwarding your calls to us until you receive the email or text summary with the successful test notification.
New to using virtual receptionists? Here's what we do...
Note: these services are offered for all Starter, Basic, and Pro plans.
We do real work for you, saving you hours each day, keeping your clients happy, and helping your business succeed. Here's how:
We answer your calls 24/7
Based on the criteria and decision-making guidance you give us, we can:

Take messages
Schedule appointments*
Transfer calls to you (or another person/department)
Qualify new leads based on your custom criteria
Intake new clients
Provide basic business information to callers
Refer the caller to someone else 
Reject or block the caller (e.g., Yelp or other salespeople)
Take payment or deposit for your services*

We then take the actions required for the call, and send you a summary of what we did shortly thereafter
We look forward to your feedback to let us know if we've made the right decisions, and we will continue to refine our process based on your directions
Features and Capabilities of our Starter, Basic, & Pro Plans
Call notifications via SMS & call summaries via email
Call recording and transcription*
*Some add-ons incur additional charges. Please see our
pricing page
for details.
Forwarding your calls to your virtual receptionists
For help with forwarding on any plan, please see our documentation on forwarding.
When you start forwarding, please make sure your caller ID is enabled for your carrier. Our system needs it for handling your calls effectively.
Questions? Contact us!
If you're already a Smith.ai client and need help, please email us at support@smith.ai or call us at (650) 727-6484 for assistance.
If you're not yet a Smith.ai client, please schedule a free consultation to get started with our virtual receptionist services or email us at sales@smith.ai. We'll help you select the best plan to match your business's growth goals and budget.