How to use Authorize.net to store credit card information
How to use Authorize.net to store credit card information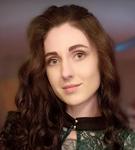 Updated by Crystal Field
Smith.ai receptionists can save payment information from business' clients over the phone through Authorize.net — this can be useful when clients want to give you their credit card for future charges, but there is no immediate bill or invoice to pay.
How to use Authorize.net with Smith.ai receptionists
If you're a new or existing Authorize.net user, you'll need a public web-based form, provided to our team as a link (a "url" like https://mybusiness.com/myform). There are two ways of making this happen:
1. Recommended: Use Formstack, Jotform, or Wufoo
Read more here: https://www.authorize.net/resources/blog/forms-solutions/
Create an easy form for us to record the credit card information, then share that form with us.
2. Not Recommended: Build it yourself
This is not a good idea unless you're an engineer. Read more here: https://developer.authorize.net/
That's it — now, we can now take down payment information from your customers and it will be recorded in Authorize.net for you.
Questions? Contact us!
If you're already a Smith.ai client and need help, please email us at support@smith.ai or call us at (650) 727-6484 for assistance.
If you're not yet a Smith.ai client, please schedule a free consultation to get started with our virtual receptionist services or email us at sales@smith.ai. We'll help you select the best plan to match your business's growth goals and budget.