How to enable Caller ID for eVoice
How to enable Caller ID for eVoice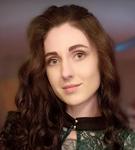 Updated by Crystal Field
The following steps will show you how to turn on your Caller ID for your eVoice line that is forwarding to your Smith account -
Click the Settings link under the eVoice header. The Settings page appears.
Click Call Settings in the left navigation pane.
Click Edit in the Inbound-Call Handling pane. The Modify Inbound-Call Handling dialogue box appears.
Select the caller's phone number as the default Caller ID.
Questions? Contact us!
If you're already a Smith.ai client and need help, please email us at support@smith.ai or call us at (650) 727-6484 for assistance.
If you're not yet a Smith.ai client, please schedule a free consultation to get started with our virtual receptionist services or email us at sales@smith.ai. We'll help you select the best plan to match your business's growth goals and budget.