What's a "Relevant Chat?"
What's a "Relevant Chat?"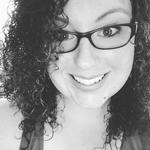 Updated by Coralyn Stahura
With Smith.ai Live Chat, you are only billed for "relevant" chats. The short version is this: Relevant conversations are chats related to the communication with customers, new and existing, and business partners for your practice, firm, or business.
When determining whether a chat is relevant or not relevant, we consider the following: Any real client or business associate, new or existing, conveying intent in the chat.
To be more specific, here's how we determine relevance:
Any chat in which we: 
Successfully gather a name and phone number or email address and
We determine the intent of the chat
We determine that the chat is not:

Spam
Unwanted Sales (sales reps you're working with do count)
Wrong chat (reached out to wrong company)
A "Test" Chat (The business owner must clearly state the chat was a test before leaving the conversation.)
Intent means: "an anticipated outcome that is purposeful or that guides your planned actions" 
When the chatter identifies the primary purpose of their chat, e.g., they are looking to schedule a consultation, reschedule an appointment, cancel a call, are seeking your services, etc., their intent is clear.
Sometimes, the client will leave the chat before concluding the conversation. In these cases, because the intent was determined, we still consider the chat as relevant — we successfully captured the contact information. As the business owner, you can follow up with the client accordingly.
As always, we will never charge you for spam, sales, wrong chats, or test chats. Rest assured, these are "not relevant" chats. 
For reference, displayed below are a few examples of both relevant and not relevant chats.
Relevant Chats: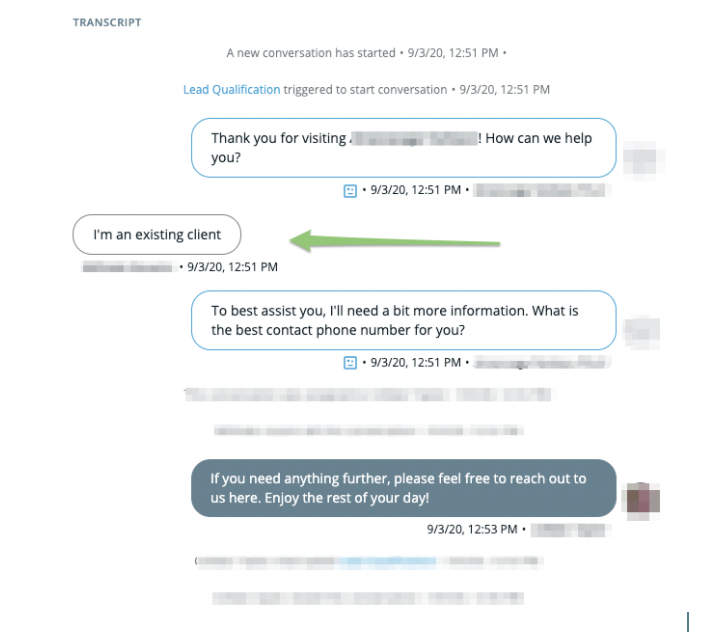 As you can see here in this example, the web visitor stated that they are existing clients, making this chat relevant.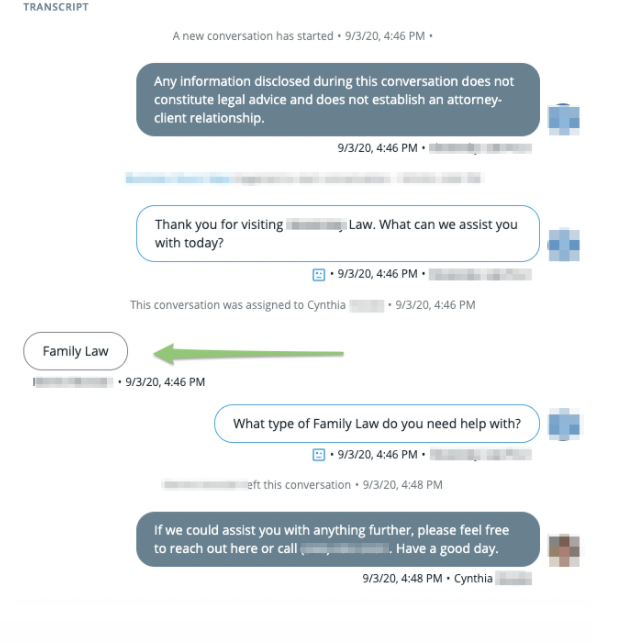 In this example, you can see the website visitor said they needed help with Family Law and shortly after left the chat.  This chat would be marked relevant.
Non-Relevant Chat: No intent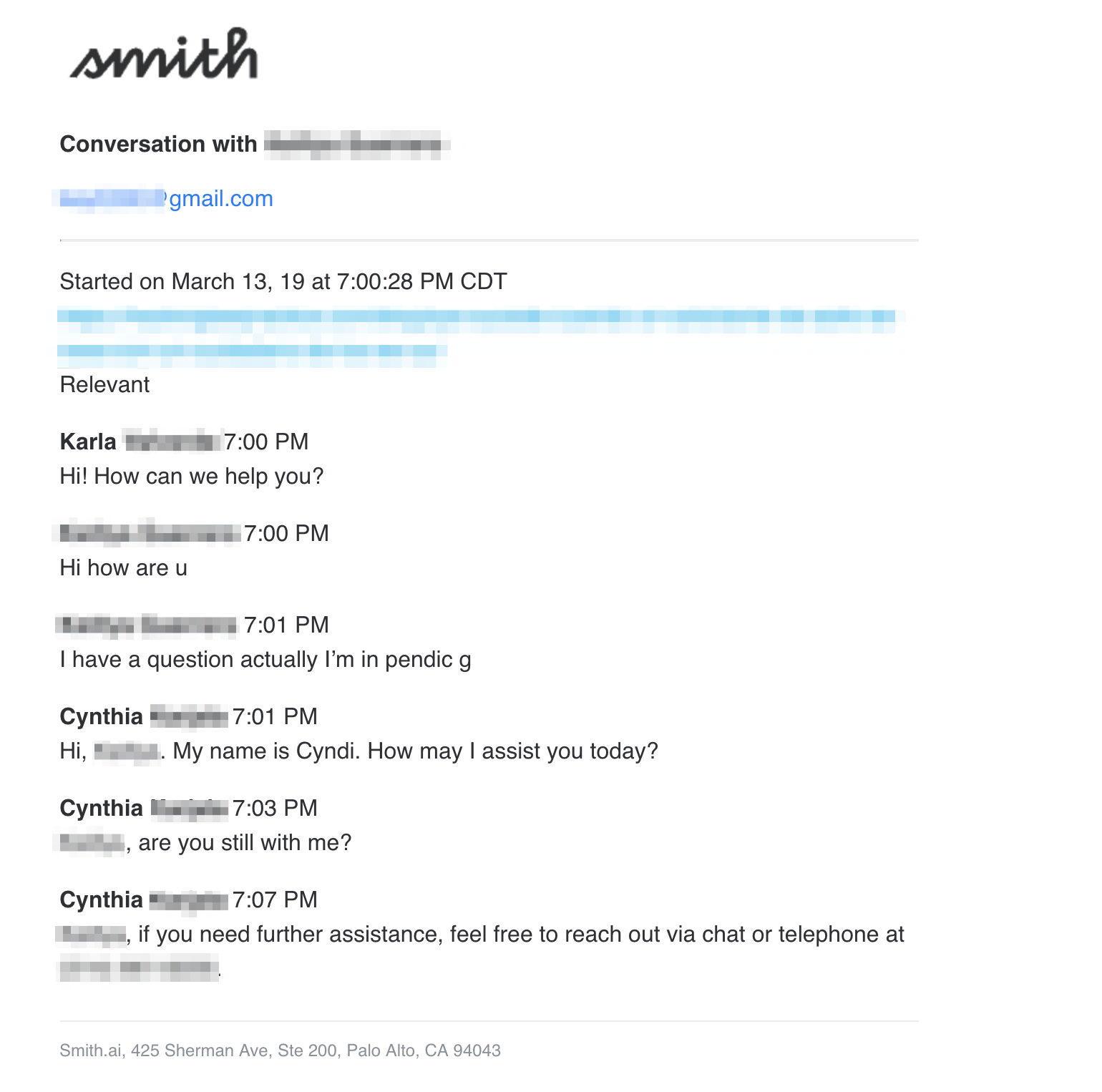 In this example, we capture the person's name and email address; however, they vanish before providing the chat's primary purpose. As we are unable to identify the intent, this would be a "not relevant" chat. The good news is, with the contact information obtained, you are still able to reach out to the lead to gather more information. 
Smith.ai exists to take work off your plate; therefore, if we are unable to gather the intent, we will not charge for that chat as you still have the legwork to do. 
If you have any questions regarding what is considered relevant or not relevant, please reach out to our support team at chat@smith.ai.
This definition applies to every chat conversation — whether it's via website widget or text message.
Questions? Contact us!
If you're already a Smith.ai client and need help, please email us at support@smith.ai or call us at (650) 727-6484 for assistance.
If you're not yet a Smith.ai client, please schedule a free consultation to get started with our live chat or email us at sales@smith.ai. We'll help you select the best plan to match your business's growth goals and budget.