How to Change Your Smith.ai Referral Code
How to Change Your Smith.ai Referral Code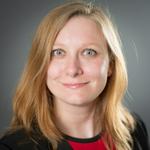 Updated by Jessica Paxton
When you sign up for Smith.ai, you're automatically enrolled in the Smith.ai referral program. We create a referral code so that you can share the benefits of our services with your friends, peers, and across your professional networks. However, you may want to change your autogenerated referral code.
Log into the dashboard and go to Settings. (Or follow this link to go directly there: https://app.smith.ai/vr/settings/account)
Scroll down to the "Refer and Earn Rewards" section.
Click Edit.
Enter a new referral code and press Save.
After the referral code is successfully changed, you will see a green confirmation pop-up. The new referral code and link will be displayed.

Note: While your old referral code will still work, the old referral link will not.
Now you're set to share your updated code and get referral dollars for that shared new business!
Questions? Contact us!
If you're already a Smith.ai client and need help, please email us at support@smith.ai or call us at (650) 727-6484 for assistance.
If you're not yet a Smith.ai client, please schedule a free consultation to get started with our virtual receptionist services or email us at sales@smith.ai. We'll help you select the best plan to match your business's growth goals and budget.