How to Use LawPay to Collect Payments with Smith.ai
How to Use LawPay to Collect Payments with Smith.ai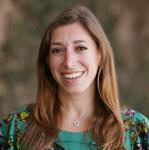 Updated by Maddy Martin
Smith.ai receptionists can accept payments from your law firm's clients over the phone through LawPay, an industry-leading payment solution known for its security, ease of use, and affordability.
How to use LawPay with Smith.ai receptionists
If you're a new or existing LawPay user, just email the link to your payment page to support@smith.ai, along with your directions for accepting payments. We can accept payments on an ongoing basis and also on a one-off basis (if you have a list of clients with overdue bills whom you'd like us to reach out to, for example).
How to find your payment link in LawPay
In LawPay, click Charge from the left-hand menu.
For the account you want to deposit payments, click Actions, then Show & Copy Page Link from the dropdown menu.
Copy the link that appears. Press OK when done to close the popup.
Need help? Contact us.
Need more guidance on the best way to get set up? Contact us and we'll help you get your Smith.ai and LawPay accounts in sync. We're available via phone at (650) 727-6484 or via email at support@smith.ai.