How to Use CPACharge with Smith.ai Receptionists
How to Use CPACharge with Smith.ai Receptionists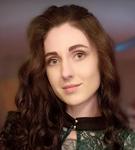 Updated by Crystal Field
CPACharge is one of several payment providers available to CPAs, but there are some noteworthy benefits to choosing them:
No hardware requirements
Fraud protection and data encryption
In-house expert support
No start-up or cancellation fees
Affordable pricing
Digital signature collection and management
Robust payment reports and analytics
Easily customizable payment pages to embed on your website
Custom client invoices and payment links
As a fellow service provider to CPAs, it's even easier for us to collect payments for you.
Our receptionists can process payments from inbound callers, and also make outbound calls to collect payments by phone. After every call, you'll receive detailed notes via email or text message that summarizes whether a transaction was successfully processed.
If you're an existing CPACharge user, it's easy.
Find the link to your payment page by following these instructions on the CPACharge support center.
Email the link to your payment page, and directions for when you'd like the receptionists to accept payments to support@smith.ai
We can accept payments on an ongoing or one-time basis (if you have a list of clients with overdue bills whom you'd like us to reach out to, for example).
Questions? Contact us!
If you're already a Smith.ai client and need help, please email us at support@smith.ai or call us at (650) 727-6484 for assistance.
If you're not yet a Smith.ai client, please schedule a free consultation to get started with our virtual receptionist services or email us at sales@smith.ai. We'll help you select the best plan to match your business's growth goals and budget.