How much does a Zapier integration cost?
How much does a Zapier integration cost?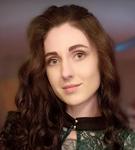 Updated by Crystal Field
How much does a Zapier integration cost?
There are three factors to consider in the cost of a Zapier integration. 
Smith.ai: Your Smith.ai account comes with one free integration. If Zapier is your second integration, it will cost $0.50/call or chat. Note: The Zapier integration will incur a $0.50/chat cost with our free AI-chatbot, even if it's the first integration.
Zapier: Zapier has a free plan which includes single-step Zaps and 100 tasks per month. We recommend starting with this plan and only upgrading if you need to.
You can learn more about Zapier's paid plans on their website.
3rd Party App: Many apps, like Google Sheets and HubSpot, don't require an additional subscription to connect to Zapier. Ask about prices from the company you're ultimately sending your calls and chats to.
Why do some apps require a premium subscription?
Although the Smith.ai apps on Zapier can be used with the free Zapier plan, some other apps you may want to connect to may be a "premium app." Premium apps are only available to users on paid plans. The full list of premium apps can be found in Zapier's App Directory.
Questions? Contact us!
If you're already a Smith.ai client and need help, please email us at support@smith.ai or call us at (650) 727-6484 for assistance.
If you're not yet a Smith.ai client, please schedule a free consultation to get started with our virtual receptionist services or email us at sales@smith.ai. We'll help you select the best plan to match your business's growth goals and budget.