How to Connect Smith.ai to your PracticePanther Intake Forms
How to Connect Smith.ai to your PracticePanther Intake Forms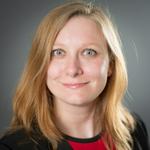 Updated by Jessica Paxton
How to connect Smith.ai to your PracticePanther intake forms
Our receptionists can do more than answer calls and book appointments. They can also complete new client intake forms and other publicly visible forms that you've set up on PracticePanther.
Log in to your PracticePanther account, click on "New," and select "Intake Form."
Select the intake form you want your receptionists to complete, leave Contact and Matter blank, and click "Continue."

If you have not created an intake form template, you can follow these instructions to create one. You can create an intake form specifically for Smith.ai receptionists if you'd like.
If you'd like the intake form Smith.ai receptionists fill out to create a new contact or matter in PracticePanther, follow steps 9 & 10 on these instructions when creating your intake form template. This can give you additional functionality beyond the basic contact information (including custom fields) that's added with our native PracticePanther integration.

Under "Share," copy the link that appears.
Send an email to support@smith.ai with the subject, "PracticePanther Intake Form," and include the link to your intake form. If you have more than one intake form, you may send all links in one email. Please include directions with each link so we know how to use each intake form.
That's it! We'll notify you by email as soon as your call or chat instructions have been updated and we're ready to begin completing intake forms for your callers, typically within 1 business day.
With this setup complete, our receptionists can complete new client and other intake forms and completed forms (i.e., new contacts and tasks) will appear in your PracticePanther account. As always, call summaries will mention the completion of an intake form (or if completion was not successful, the attempt will be noted). 
Related Articles
Questions? Contact us!
If you're already a Smith.ai client and need help, please email us at support@smith.ai or call us at (650) 727-6484 for assistance.
If you're not yet a Smith.ai client, please schedule a free consultation to get started with our virtual receptionist services or email us at sales@smith.ai. We'll help you select the best plan to match your business's growth goals and budget.