How to Receive Call Transfer Requests via Text Message (SMS)
How to Receive Call Transfer Requests via Text Message (SMS)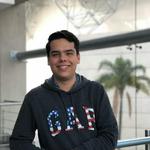 Updated by Luis Santiago
You can manage call transfer requests via text message (SMS)!
Here's how it works (Spoiler: It's similar to our Slack notifications feature)
How Smith.ai SMS call transfer notifications work 
As soon as we determine a caller meets your "live transfer" criteria, we'll send a text message that reads something like:
Aaron: We have Maddy (maddy@smith.ai, 123-456-7890) on the line. Reply Y to accept or N to decline. We will take a message after 30s.
Want to notify an entire team of a transfer request? We can now send transfer requests to up to 10 people simultaneously via text message. The first person to accept the transfer gets the call.
To approve a call transfer request
Text back "Y" to approve the transfer request and have the call connected to you.
 To deny a call transfer request
Text back "N" to deny the transfer request and have your Smith.ai receptionist handle the call.
What happens if you don't respond within 30 seconds
If we do not receive a "Y" or "N" response within 30 seconds, we will assume you are busy and will not attempt to transfer the call. The receptionist will handle the call according to your regular instructions. (This may include attempting to transfer to another person.)
Note: For simultaneous group transfer requests, the group members have 45 seconds to accept the transfer instead of 30 seconds.

Ready to get started? Here's how to set this up.
How to set up Smith.ai SMS call transfer notifications
First, please confirm your transfer phone number is capable of receiving text messages. If you have multiple transfer lines, please check all of them.
Send a request to enable SMS call transfer notifications to support@smith.ai. Typically, we are able to set this up within 1 business day. If notifying a group, include the group name and phone numbers.
That's it! You'll get an SMS notification from Smith.ai every time a call comes in that meets your "live transfer" criteria. Just remember to set your phone to vibrate or otherwise alert you when a text message is received, so you don't miss the 30-second response window.
Questions? Contact us!
If you're already a Smith.ai client and need help, please email us at support@smith.ai or call us at (650) 727-6484 for assistance.
If you're not yet a Smith.ai client, please schedule a free consultation to get started with our virtual receptionist services or email us at sales@smith.ai. We'll help you select the best plan to match your business's growth goals and budget.