Smith.ai Call Summary and Email Destination Options
Smith.ai Call Summary and Email Destination Options
Updated by Justin Maxwell
Daily summaries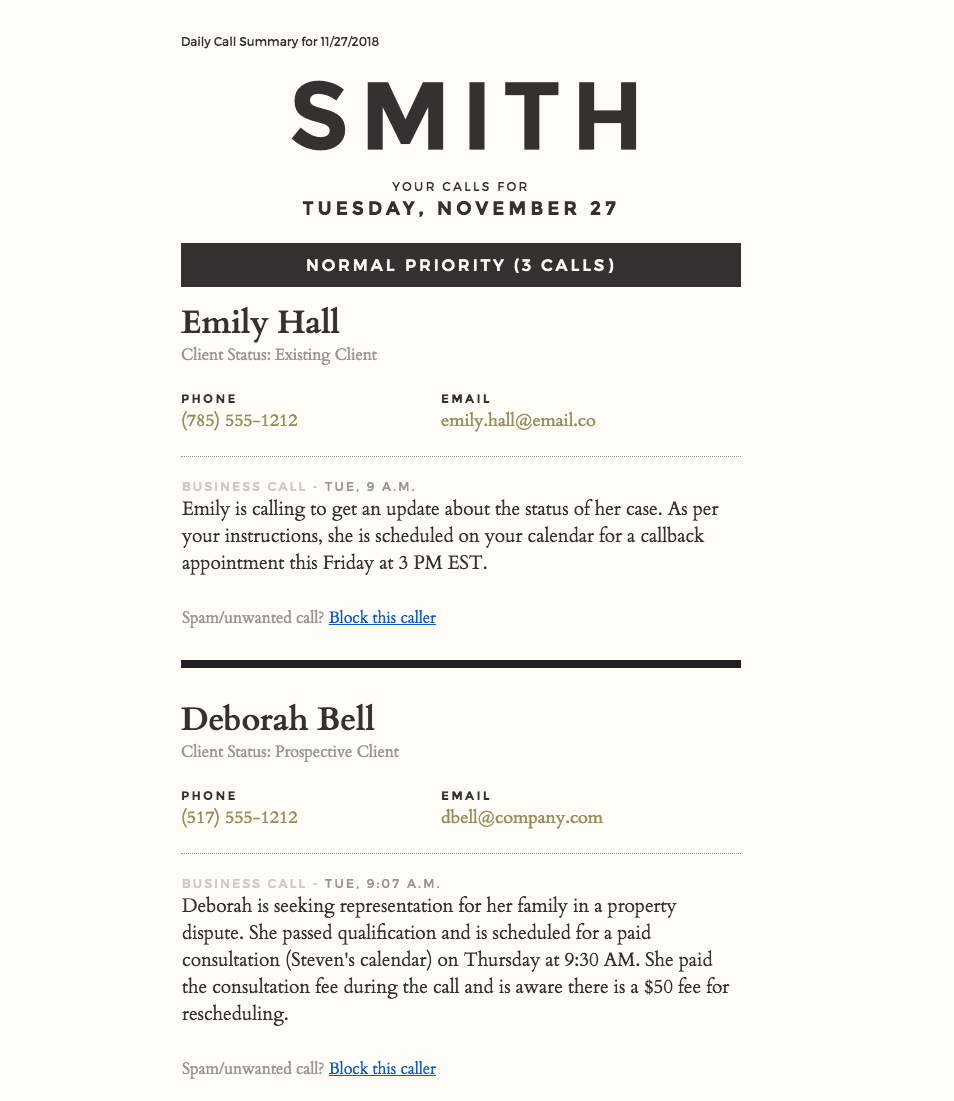 At the end of each business day, Smith.ai will send you a summary of all your calls via email. These can go to a single person or multiple people. You can set this here.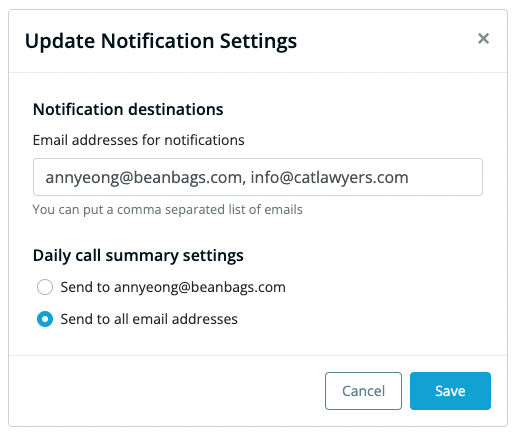 Instant call summaries
Right after each call, Smith.ai will send you a call summary via email and, optionally, SMS text message. Call summaries can go to:
A single person (default, the account holder)
A different person than the account holder (e.g., a paralegal or sales lead)
Multiple people (e.g., calls for Maritza means emails go to Maritza, all others go to Jon)
Call summaries can be filtered by destination or caller status. For example, your setup could look like this:
New clients: send summaries to jon@lawfirm.com and maritza@lawfirm.com
Existing clients: send summaries to steven@lawfirm.com
Court staff: send summaries to steven@lawfirm.com, huang@lawfirm.com
Note: Essential plans include one SMS destination and multiple email destinations, and calls cannot be filtered or prioritized.
Questions? Contact us!
If you're already a Smith.ai client and need help, please email us at support@smith.ai or call us at (650) 727-6484 for assistance.
If you're not yet a Smith.ai client, please schedule a free consultation to get started with our virtual receptionist services or email us at sales@smith.ai. We'll help you select the best plan to match your business's growth goals and budget.