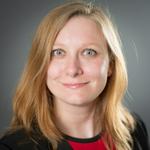 Updated by Jessica Paxton
The basics of Smith.ai's Make app
Let's discuss the different ways Smith.ai can connect to Make. Smith.ai has 1 trigger and 2 actions. Pros can use Make to send data from other applications to Smith.ai using the actions. Make can also be used to send data from Smith.ai to other applications using the trigger.
New Call Trigger - Triggers when Smith.ai agents complete a call and send a call summary.
Spam calls do not trigger a Scenario as they do not trigger an instant call summary.
Call Someone (Outreach Campaign Only) Action - Adds a recipient to an Outreach Campaign. Once triggered, this action will add a recipient with name, number, and email address to the outreach campaign call queue, and we'll call them!
Call Someone (Virtual Receptionist) Action - Queues an outbound call request. Once triggered, this action will add a recipient with name, number, email address, and timing to the outbound call queue, and we'll give them a call!
Keep everything organized from the beginning
Names you can trust
We can not stress this enough. Label, label, label. Don't trust your memory. You will not remember what "Test xyz123" means 2 months from now. Create good habits early. We recommend giving Scenarios clear names and using the same naming scheme for all Scenarios.
Notes
We use notes to add additional information when the name isn't enough. To add a new note to the module or route (the connection between two modules), right-click the module or click the route you want to add a note to and select Add a note.
Common Use Cases
I want to sync new leads with a CRM or spreadsheet

Keep all your leads in a single place without needing to do any data entry. 

Popular CRM examples include Salesforce, Keap, Hubspot, ActiveCampaign, and Sugar CRM.

Smith.ai New Call 🡺 CRM

I want to automatically track time for calls so I can bill it

Our trigger includes the duration of the call so you can send that information to your other systems and bill for it.

Smith.ai New Call 🡺 Invoice/Matter Software

I want to add new callers to my email marketing list

When a new lead comes in, Smith.ai will capture their contact information. Make will then automatically subscribe the caller to your email marketing list. 

Popular email marketing tools include Mailchimp, Constant Contact, Drip, and MailerLite.

Smith.ai New Call 🡺 Email Software

I want Smith.ai to request testimonials and reviews after the work is completed

Using an automated workflow at the end of a project or after selling a product makes it easier to request valuable testimonials. You can request an outbound call from Smith.ai (combined with follow-up emails or texts that can include links to your Google business page, Trustpilot, your Facebook page or LinkedIn profile.) 

Invoice/Matter Software 🡺 Smith.ai Call Someone

I want to create custom notifications

Make allows you to request notifications only for certain events (i.e. a new client calls).

Smith.ai New Call 🡺 Slack/Teams/Email

I want Smith.ai to call a lead when a form is filled out on my website

Improve your speed to lead and be the first business to reach out with Smith.ai's outbound calling. 

Popular website forms include Typeform, Jotform, Wufoo, and Formstack.

Website Form 🡺 Smith.ai Call Someone

I want Smith.ai to make appointment reminder calls 2 days before an appointment

With Make, you can set up a workflow that requests Smith.ai's virtual receptionists make outbound calls to confirm appointments directly from your scheduling tool. 

Scheduling Tool 🡺 Smith.ai Call Someone
Questions? Contact us!
If you're already a Smith.ai client and need help, please email us at support@smith.ai or call us at (650) 727-6484 for assistance.
If you're not yet a Smith.ai client, please schedule a free consultation to get started with our services or email us at sales@smith.ai. We'll help you select the best plan to match your business's growth goals and budget.