How to Forward Calls from Dialpad to Smith.ai
Dialpad customers will need to set up call forwarding to Smith.ai in order for our receptionists to answer your calls.
As soon as you're signed up for Smith.ai and have completed the onboarding process, follow the directions below to change the settings in your Dialpad account to ensure your calls are being forwarded correctly. 
How to forward Direct line calls from Dialpad to Smith.ai
Log in to Dialpad and visit the "Your Settings" page.
Expand the "Your Devices" section, and click on "Add a Forwarding Number."

You will be asked to place a verification call when you enter your Smith number. Please notify us at support@smith.ai when you're ready to send this through, so we can note your account to press 1 to accept the call. Enter in your Smith number, and click Verify to send the call through to your Smith account.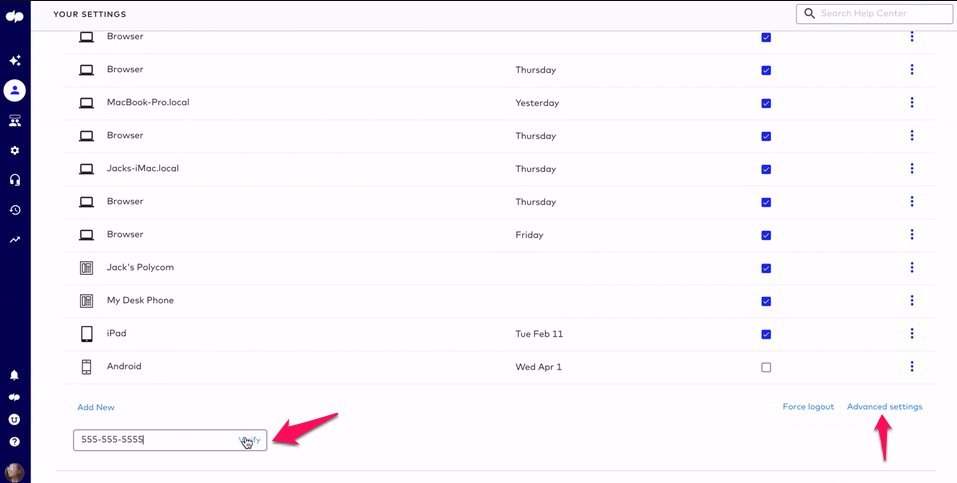 Once verified, make sure all of the devices you do not wish to receive calls on are unchecked.
Click on "Advanced settings," and then check all "Display the caller's number" radio buttons.

Save your changes.
How to forward Department calls from Dialpad to Smith.ai
Navigate to Admin Settings > Departments > Business Hours & Call Handling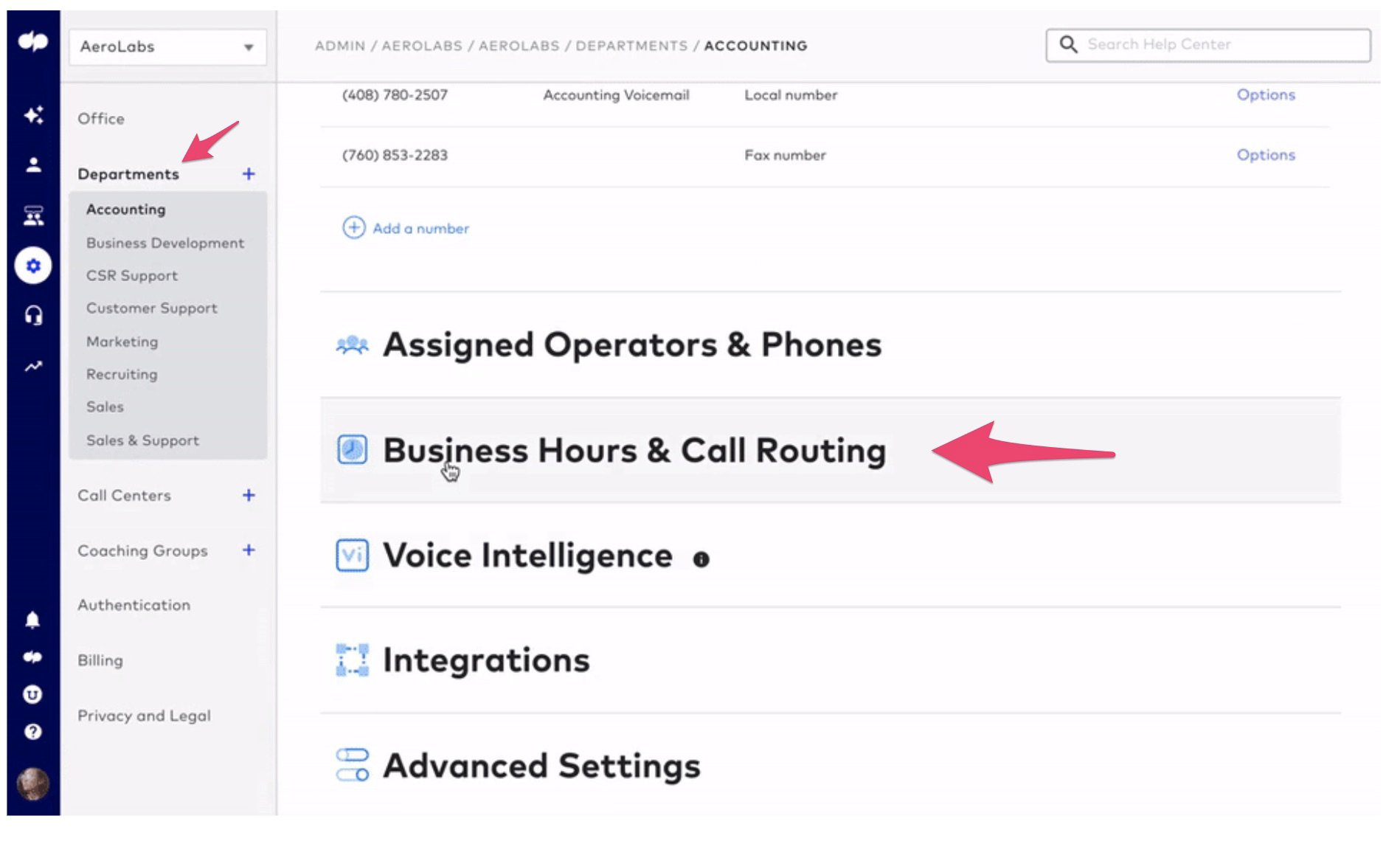 Under Call Routing, select Edit Call Routing.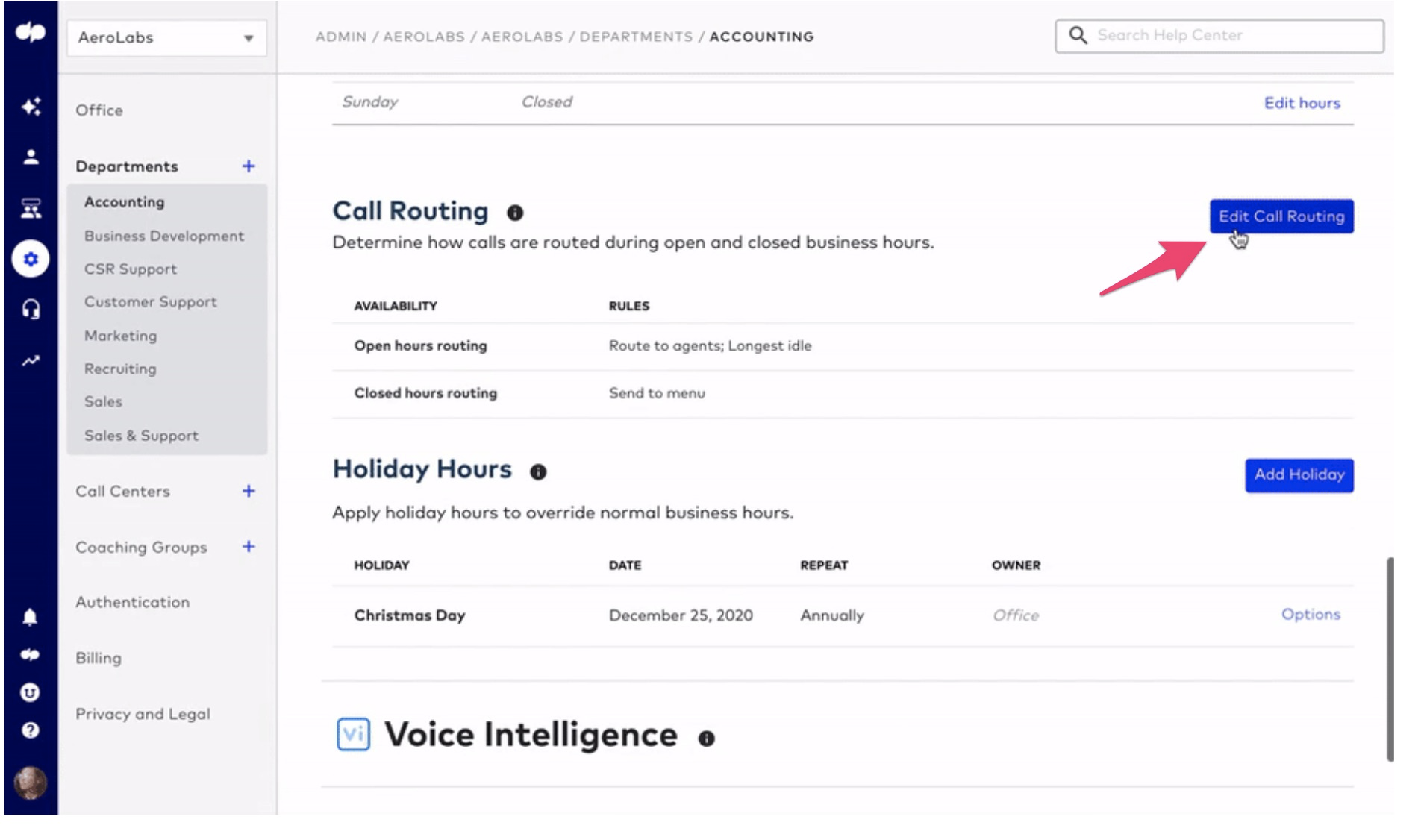 If you've set specific business hours for a Department, you'll need to go through some of these steps twice for both open hours and closed hours.
Go to Other Routing Options, and select To a team member / room phone / number. Here you can enter your Smith number.

Click Save before exiting the menu.
We're here to help.
Questions about setting up call forwarding from Dialpad? Smith.ai's support team is available to help you Monday through Friday, 5am – 6pm PT, via phone at (650) 727-6484 or via email at support@smith.ai.
---
---