How to use MyCase Intake Forms with Smith.ai
How to use MyCase Intake Forms with Smith.ai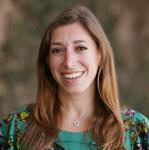 Updated by Maddy Martin
We now integrate with MyCase
! If you would like to connect your Smith.ai account please reach out via email to our team at
support@smith.ai
to request your MyCase integration URL. Once your receive the link you can click on it to complete the connection, and start seeing your calls in your MyCase Call Log.
Another option, which we explain below, is to use an external MyCase intake form that your Smith.ai receptionists or chat agents can use. By using an intake form, we can add potential leads to your MyCase account.
Here's how:
Log into your MyCase account and go to "Settings" then "Intake Forms"

Your Contact Form is pre-built into your account, and will appear at the top of your list of intake forms. Click the edit icon in the top right corner to update the name and fields of the form:

Customize the form to have us gather the information you want in your account. Generally, this is just Name, Email, Phone, and maybe one or two questions specific to your practice:

Click "Save Changes" and then click on the link icon to copy your form link to your clipboard.

Send your link to support@smith.ai with instructions on how to use it. Your link will look something like this: https://smithai.mycase.com/contact_us/6S5KAcgjW4Trtkmcot8ePa5s
That's it! Every time our receptionists take a call that fits your instructions for use, we'll fill out your contact form and the caller's information will be synced your account.
Note: Your firm will still need to approve the lead by clicking on the "Online Lead" section in MyCase and then clicking "Approve." Then, the lead will officially show up on the "Lead Status" page.
External intake forms are an add-on and will incur an added cost. Please see our
pricing page
for more information.