How to Access Invoices and Historical Billing in the Partner Portal
How to Access Invoices and Historical Billing in the Partner Portal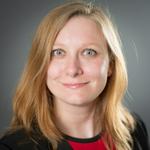 Updated by Jessica Paxton
If billing is managed by individual accounts, you will not see invoices in this section. Billing in the Partner Portal is for wholesale partners only.
Log into your Smith.ai partner portal.
Click the Billing icon on the left-hand side.

You'll be taken to the billing screen. Here you can see the total number of calls and chats for each invoice, the invoice amount, status, and link.

Click view next to any invoice to open up the invoice page.

If you need a PDF for the invoice, you can download it at the bottom of the invoice page.
Note: If your billing page says, "The billing information is managed by the accounts." you will need to log in as the individual account to view their invoices.
Questions? Contact us!
If you're already a Smith.ai client and need help, please email us at support@smith.ai or call us at (650) 727-6484 for assistance.
If you're not yet a Smith.ai client, please schedule a free consultation to get started with our virtual receptionist services or email us at sales@smith.ai. We'll help you select the best plan to match your business's growth goals and budget.