Outbound Calling with Smith.ai: Getting Started
Outbound Calling with Smith.ai: Getting Started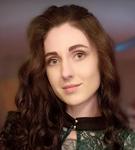 Updated by Crystal Field
In addition to answering and qualifying all inbound calls, Smith.ai offers outbound calling campaigns for all kinds of business, at no additional charge. For example:
You want routine follow-up calls with existing clients
You want follow-ups made for events or seminars
You want ASAP calls placed to people who fill out a web form
You want ASAP calls placed and appointments made for leads gained through lead-gen platforms such (e.g., Yelp, Thumbtack, or NextDoor)
You want lead prospecting and warm lead engagement for potential clients who may have lapsed.
Which Outbound is Right for you?
Calling back (follow the link for more information)
We'll call back or place an outbound call with custom instructions. For example, you may get a call summary and want us to call back and schedule an appointment, relay/gather information, change a scheduled time, or refer elsewhere.
One-time Call Requests (follow the link for more information)
You can now have us call anyone right from your dashboard.
Campaigns: Batched calling from a list
We'll place multiple calls, at your preferred timing and cadence, to people on a provided list (Google Sheets, CSV, Excel, etc.), following your instructions — basic sales development or lead nurturing work. For example, you may have a list of clients every month to call to refresh their estate planning, a list of prospective leads who called but never booked appointments, or a list of people who attended a webinar.
Campaigns: Batched calling via API
We'll begin a call campaign for each recipient entering the system when you send it to our API. For example, your website visitors may fill out a web intake form hosted by CallRail or Intercom. The moment they send it, it fires a request to our system, and our receptionists give them a call. If we don't reach them, we try again at a cadence and timing you specify.
(Of course...you can use all four!)
Whether it's appointment scheduling, appointment reminders, work status updates, information alerts (such as a new court date for a law firm's client), lead nurturing or re-engagement, or many more scenarios, Smith.ai's outbound calling takes a significant load off your shoulders in running a well-automated operation.
Getting Started
Incidental/Call-back Outbound Requests
For incidental, one-off calls back and outbound requests, either use the "request a call back" link at the bottom of your call summary, or use the "request a call" link on the Dashboard.
Ongoing or Batched Campaigns
To create a campaign:
Click the button above. It will generate an email to our support team.

In the future, you can do this from the Dashboard — that's not ready quite yet!

Determine how you want the campaign to work

Will you be providing spreadsheets of names, or do you want API access / Zapier-triggered calls?
Consider how you'd like the campaign to run — we can call as many times as you'd like, whenever you need.
Campaign Settings
Campaigns are customizable to your needs. When setting up your campaign, our support team will ask you for the following details:
Details
Custom greeting
What should we say when the person answers the phone?
Example:
Hi. This is Karla from Wareheim & Heidecker, calling to see if you're still interested in a consultation.
Reason for the call
The general summary & intention for this campaign, to give our team context and improve the likelihood of success on the calls.
Call Instructions
Specifically, what should we do on the calls? Our team will partner with you here.
If they don't answer
What should we do if the person doesn't answer the call? Should we try again? This is where things get powerful — see the Attempts section below.
Schedule
Availability
During what hours should we be placing these calls
Example:
Monday – Friday, 8a – 5p PST
Start Date
When should the campaign start?
Time Zone
What time zone should our system be using for scheduling these calls?
Attempts
If the caller doesn't either answer or reach your desired result on the first call (e.g., they said they are interested, but call back later), our system can schedule up to 10 follow-up calls with the cadence and timing you need. First, let us know how many follow-up calls your campaign needs. Second, for each call after the first, you specify the length of time to wait.
Example:
Call 1: ASAP
Call 2: 1 day later
Call 3: 1 day later
Call 4: 3 days later
Learn more about Smith.ai's outbound calling service on the blog.
Questions? Contact us!
If you're already a Smith.ai client and need help, please email us at support@smith.ai or call us at (650) 727-6484 for assistance.
If you're not yet a Smith.ai client, please schedule a free consultation to get started with our virtual receptionist services or email us at sales@smith.ai. We'll help you select the best plan to match your business's growth goals and budget.