How to forward calls from Windstream to Smith.ai
How to forward calls from Windstream to Smith.ai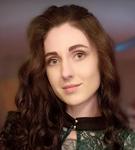 Updated by Crystal Field
The following steps are how to forward your Windstream number directly to your Smith.ai receptionists:
On your phone Press 72#.
Then dial in your Smith number. Stay on the line, and if the call is answered by our receptionists the call forwarding is set. If the call is not answered, repeat steps one and two.
If you would like to turn off your forwarding:
On your phone Press 73#. You will hear two short tones, followed by a dial tone. This means the call forwarding is off.
Questions? Contact us!
If you're already a Smith.ai client and need help, please email us at support@smith.ai or call us at (650) 727-6484 for assistance.
If you're not yet a Smith.ai client, please schedule a free consultation to get started with our virtual receptionist services or email us at sales@smith.ai. We'll help you select the best plan to match your business's growth goals and budget.