How to Connect Your Lawcus CRM Account to Smith.ai
How to Connect Your Lawcus CRM Account to Smith.ai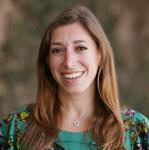 Updated by Maddy Martin
How the Smith.ai + Lawcus CRM integration works
With this integration, after every call, Smith.ai can now:
Add calls in the Inbox, under Interactions
Add call details and receptionists' summaries to these call logs
Add a new contact if one doesn't already exist in the system after checking for a match
How to connect your Lawcus account with Smith.ai
If you're already a Lawcus user, getting started is simple: 
Request your unique Lawcus CRM-Smith.ai "app approval URL" by emailing support@smith.ai. 
Once you receive the URL (typically in less than 24 hours), open it in your web browser. Follow the prompts to log in to Lawcus. This authorizes the connection between your Lawcus and Smith.ai accounts.
Reply to the original email you sent to support@smith.ai to confirm you have completed the connection process in Step 2, and send us any Lawcus-specific call handling requests, such as how to complete a Lawcus intake form for potential qualified clients who call in.
That's it! You'll now see conversations logged in your Interactions tab, with the full details of the call summary included.
How Smith.ai calls appear in Lawcus
Once you've connected Smith.ai with Lawcus, you'll be able to view your receptionist-handled calls under the "Phone log" of your "Interactions" tab, visible on your Lawcus dashboard. 
Under your "Phone log" history, you'll be able to see the following details of each call that Smith.ai has handled for your firm:
Date and time of the call
Contact information for the caller (phone number and email)
Whether the call was inbound or outbound
A detailed summary of the call
You'll also see options to take actions with the call, including the ability to:
Edit call details
Delete the call (not recommended for anything but spam/irrelevant calls)
There you have it! We hope this integration is valuable to you and saves precious time otherwise spent on data entry and reconciliation.
Note: Each Smith.ai Virtual Receptionist plan includes one free integration. CRM integrations are not available for Essential plans. View current Virtual Receptionist plans and pricing.
Related Lawcus resource:
Questions? Contact us!
If you're already a Smith.ai client and need help, please email us at support@smith.ai or call us at (650) 727-6484 for assistance.
If you're not yet a Smith.ai client, please schedule a free consultation to get started with our virtual receptionist services or email us at sales@smith.ai. We'll help you select the best plan to match your business's growth goals and budget.