How to Forward Calls from Net2Phone to Smith.ai
How to Forward Calls from Net2Phone to Smith.ai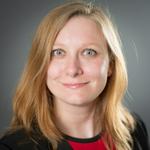 Updated by Jessica Paxton
Net2Phone customers using Smith.ai to handle their calls will need to change the settings in their Net2Phone account to ensure calls are being forwarded to Smith.ai and that caller's numbers appear correctly to our receptionists (caller ID). Here's how to update your Net2Phone account to properly forward your calls.
How to forward calls from a ring group on Net2Phone to Smith.ai
Although below are instructions for forwarding calls via an extension, this is the preferred method to set up call forwarding to Smtih.ai.
From your Net2Phone admin dashboard, click on the Company tab.
Click on Ring Groups.
Open the Ring Group you want to forward to Smith.ai.
Edit the tier to forward to Smith.ai when you'd like us to handle your calls. You can customize your ring group to forward to Smith.ai 24/7, during certain time frames, or as overflow.
In the tiers section, select Add Forwarding Number.

Input your Smith.ai number and then press Add.

If using Smith.ai as an overflow, in addition to setting up Smith.ai as a tier in your ring group, it's also recommended to update the If Call Not Answered section to send calls to Smith.ai
How to forward calls from an individual extension on Net2Phone to Smith.ai
From your Net2Phone online dashboard, click on your avatar in the top right of the screen.
Click on Profile.
Click the Call Forwarding tab.
Select your Call Forwarding Option preference from the first dropdown menu. Choose from the following options: Off, Ring Both, No Answer, Failover, or Forward Only. To send all calls to Smith.ai without ringing your extension, select Forward Only.

Click the Add a Forwarding Number option.
Type in your Smith.ai phone number then press Add.

Toggle OFF Call Screening.
Toggle OFF Incoming Caller ID so that Smith.ai sees the caller's phone number, not your business number.
Questions? Contact us!
If you're already a Smith.ai client and need help, please email us at support@smith.ai or call us at (650) 727-6484 for assistance.
If you're not yet a Smith.ai client, please schedule a free consultation to get started with our virtual receptionist services or email us at sales@smith.ai. We'll help you select the best plan to match your business's growth goals and budget.