How to test Chat Playbooks
You are able to test your chat widget, including new playbooks and Q&A Responses. To do this, login to your chat dashboard at app.smith.ai/chat.
Click on the Bot button on the left.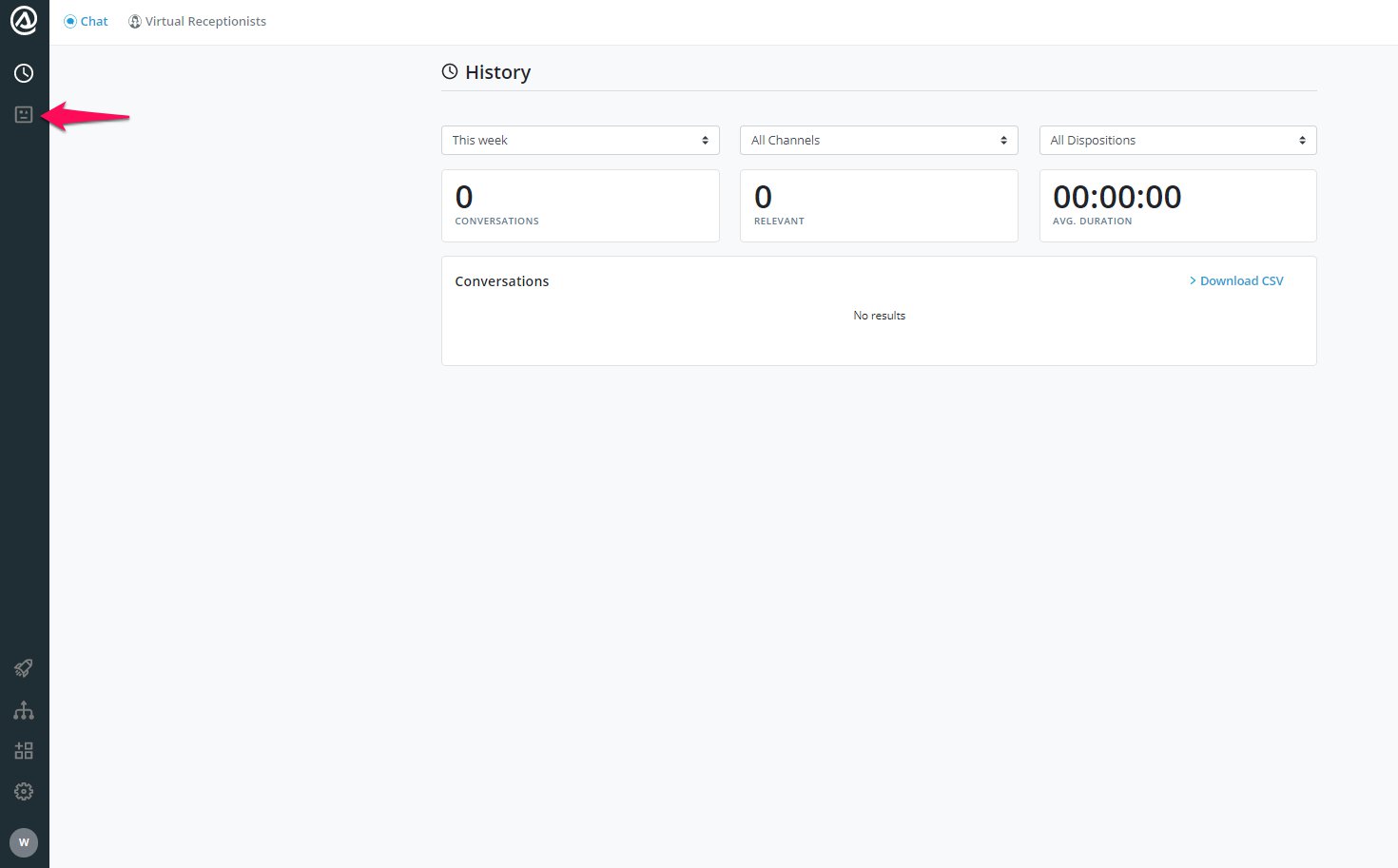 Click the "Test your bot here" widget at the bottom-right of the page.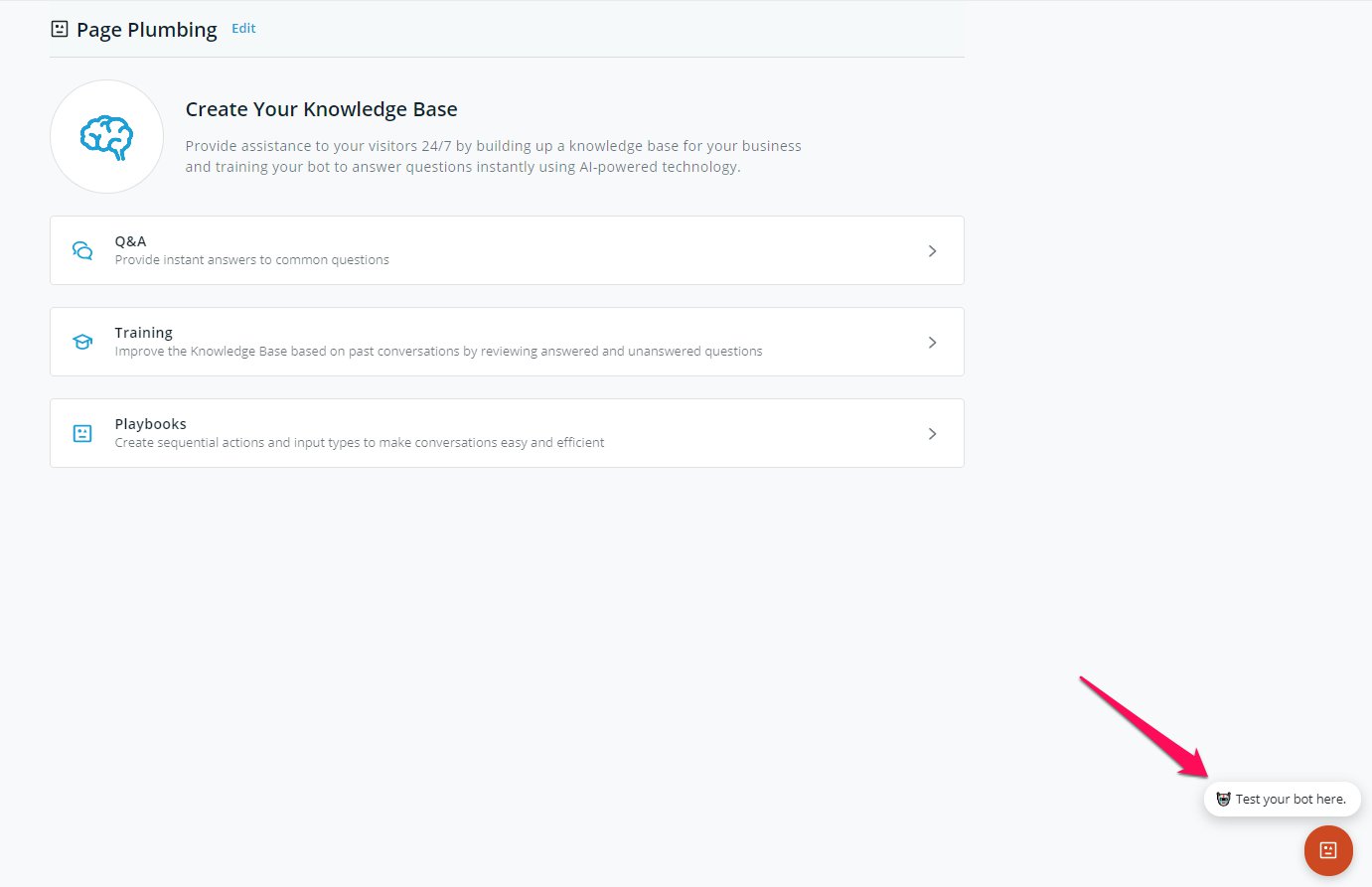 A new test chat will start. If there is a playbook that is "Live", it will run that one.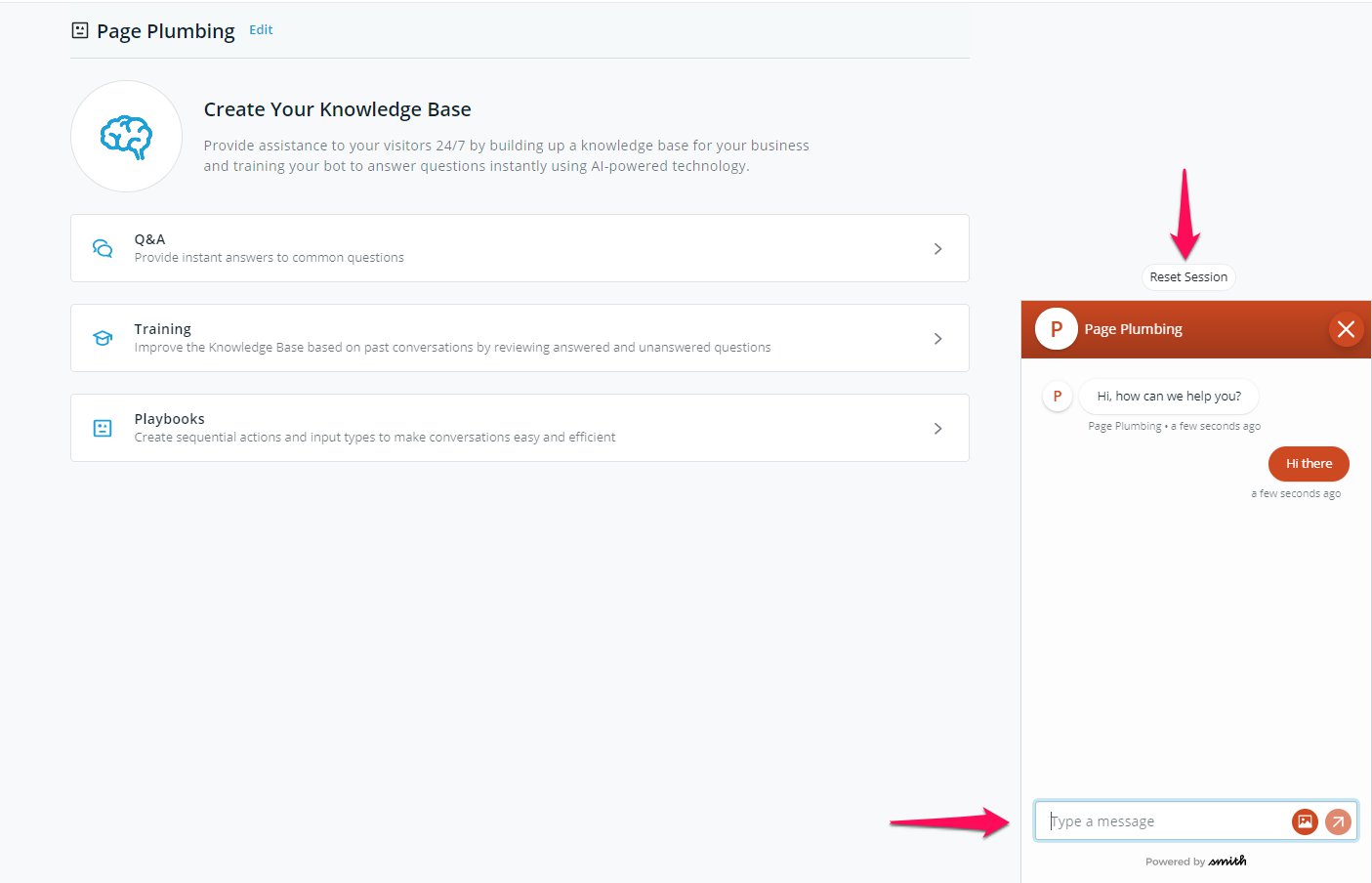 You can reset the widget any time by clicking "Reset Session" at the top of the chat.
---
---