How to Text Smith.ai Support
How to Text Smith.ai Support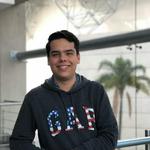 Updated by Luis Santiago
What do you do if you need to email Smith.ai at support@smith.ai, but your cell phone can't or won't access data or LTE? Fortunately, cell phones allow users some unexpected resources in the palms of their hands: you can send emails via text message. And if you have the opposite problem, and find yourself without cell service? It's easy: you can also receive text messages from email accounts. Here's how.
How to send an email via text message (SMS or MMS)
To send an email through a text message on your phone:
Open your texting app on your phone.
In the recipient field, enter an email address where you would normally type in a phone number.
Write your message as normal and send it. Your cell phone provider will convert your message into an email.
Note: When you send an email via text message it will show up as a regular email with text in the body of the email and with a .txt file attachment. If you sent photos, videos, or audio files, those will come through as attachments, too.
In the "From" field will be the mobile number with a domain attached to it. The domain that appears depends on your cell phone service provider. Here are a few examples of what your "sender" email will appear as, if you're using one of the most common carriers:
AT&T: phonenumber@txt.att.net
T-Mobile: phonenumber@tmomail.net
Sprint: phonenumber@messaging.sprintpcs.com
Verizon: phonenumber@vtext.com or phonenumber@vzwpix.com
Virgin Mobile: phonenumber@vmobl.com
How to send a text message (SMS or MMS) via email
Just as you can send an email with a text message, you can also send a text via email. This is helpful when you only have data and not cellular service, which sometimes occurs in cell phone dead zones, or on planes. Here's how to send a text via email:
Open your email app on your phone, tablet, or computer.
In the "To" field, enter the 10-digit phone number you want to text, and add the corresponding email domain to the end of it (listed above). For example, if you're sending to a T-Mobile number, you'd type the phone number plus @tmomail.net (e.g., 1234567890@tmomail.net). Do not include dashes.
Fill in the subject line, and compose your message.
Once you click send, the recipient will receive a text message. Replies to the text will come to your email, with the same subject you used.
Note: Text messages from a number beginning with "10101" were sent from an email address.
Which method should you use?
When you use the "text to email" method, you cannot change the subject line, so it will send with "(no subject)." This is fine in some cases, but when you're trying to keep track of an ongoing list, it's not ideal. You want to be able to find your texts to a single subject line. To avoid this, use the second method, "email to text."
Test it out: Send yourself a text from your email with the desired subject line, like "Mobile To-Do List," and then reply to that via text every time you have a new to-do item to add to your list. All the text messages will appear within the same email thread for easy tracking.
How to use text-to-email to communicate with Smith.ai receptionists
Sometimes you're out of the office and find yourself without access to cell phone data or LTE, but you need your Smith.ai receptionists to make a call on your behalf. Simply send that request by texting to the email support@smith.ai. You can ask us to call a client back, schedule an appointment, follow up with a new lead, and more.
Questions? Contact us!
If you're already a Smith.ai client and need help, please email us at support@smith.ai or call us at (650) 727-6484 for assistance.
If you're not yet a Smith.ai client, please schedule a free consultation to get started with our virtual receptionist services or email us at sales@smith.ai. We'll help you select the best plan to match your business's growth goals and budget.