How to Connect Smith.ai to Your LawConnect (formally LawTap) Account
How to Connect Smith.ai to Your LawConnect (formally LawTap) Account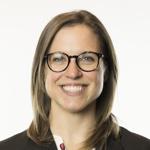 Updated by Kelsey Johnson
LawTap is an appointment booking management system, created exclusively for lawyers, law firms, and legal professionals. Their advanced booking system checks for potential conflicts and automatically schedules or rejects appointments based on your criteria.
Smith.ai's receptionists can book appointments through LawTap on your behalf. Just share your profile page or private booking link with us, and we'll follow your directions for scheduling new leads, existing clients, opposing counsel, courthouse staff, and anyone else you need to meet with.
(The directions below assume you have an active LawTap account. If you don't have one, go get one, and then return to these directions!)
If you have a LawTap public booking page
Most LawTap users have a public booking page on the LawTap site. An example of this page URL is https://lawtap.com/us/lawyer/paul-kogan.html
If this is you, simply send your profile page URL to support@smith.ai with the subject line "LawTap Link."
Make sure you include specific instructions for our receptionists to book appointments properly for you and anyone else at your firm. For example, we could book through LawTap for new leads only and email you booking requests that come from current clients.
If you don't have a LawTap public booking page
If you use LawTap but don't have public booking enabled on your public-facing profile page, follow these instructions to get your booking URL, which we will need to schedule appointments for you.
Sign in to your LawTap account and click "Account" in the top menu.
In the Integrations section, click "Add Booking Button" and select any of the booking button choices (we're not interested in the button itself, just the underlying HTML code).
Copy the HTML code and email it to us at support@smith.ai with the subject line, "LawTap Link." We really only need the URL that you'll find after "href=". That URL will look something like https://lawtap.com/us/lawyer/jane-doe.html
Be sure to include any specific instructions for our receptionists like, "Only schedule appointments with my LawTap link for clients who have answered my basic intake questions."
That's it! We will notify you as soon as we have received your link and instructions, and once we are ready to start booking your appointments through LawTap. Typically we'll be able to start booking appointments within one business day.
Please note: Appointment booking is an add-on service for Starter, Basic, and Pro plans for receptionists and chat, and will incur an extra fee. 
View current pricing.
Appointment booking is not currently available for Essential plans.
Questions? Contact us!
If you're already a Smith.ai client and need help, please email us at support@smith.ai or call us at (650) 727-6484 for assistance.
If you're not yet a Smith.ai client, please schedule a free consultation to get started with our virtual receptionist services or email us at sales@smith.ai. We'll help you select the best plan to match your business's growth goals and budget.