How to Connect Smith.ai to Woven (and Google Calendar)
How to Connect Smith.ai to Woven (and Google Calendar)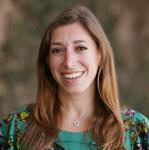 Updated by Maddy Martin
Woven provides a free shared link that you can use to book new appointments on your Google Calendar. Here's how to set up a scheduling link for Smith.ai virtual receptionists or web chat.
Go to woven.com and create an account using your Gmail address (or sign in if you already have an account)
Woven will automatically show your Google Calendar info on their platform
Click on "Calendars"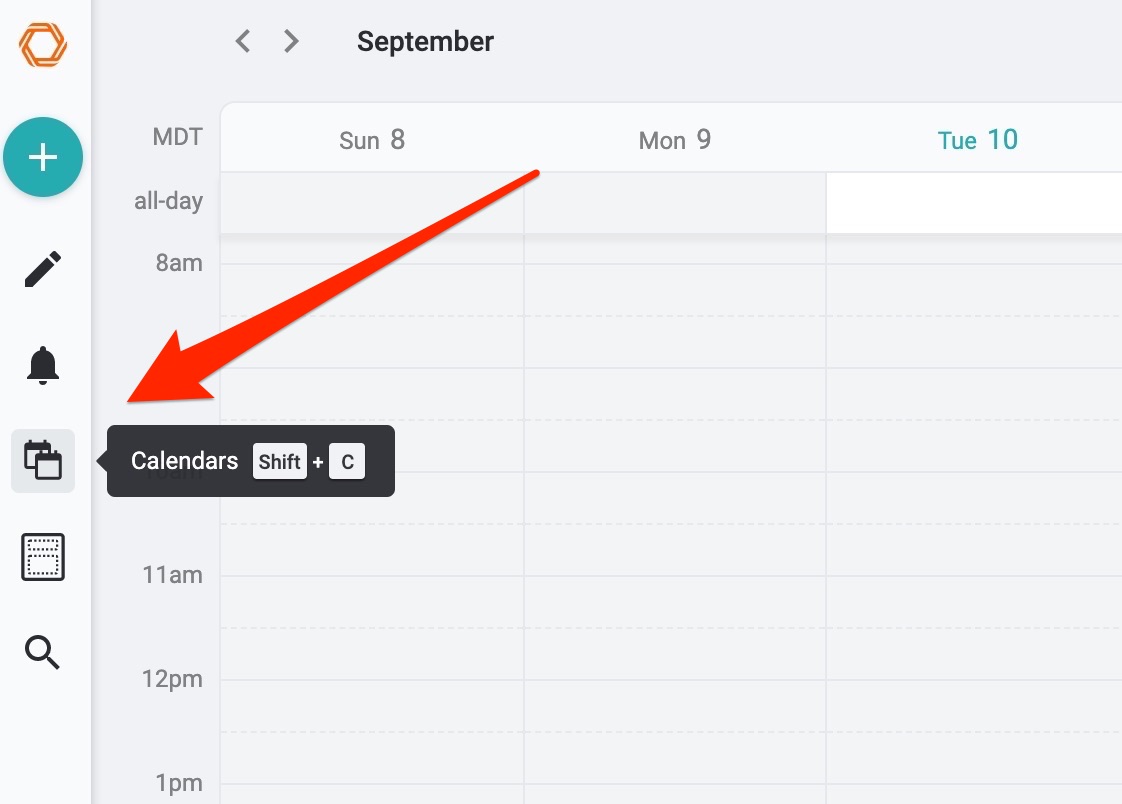 If you have multiple calendars (for work, kids, personal, etc.), check any that might have conflicts (times when you wouldn't want an appointment scheduled).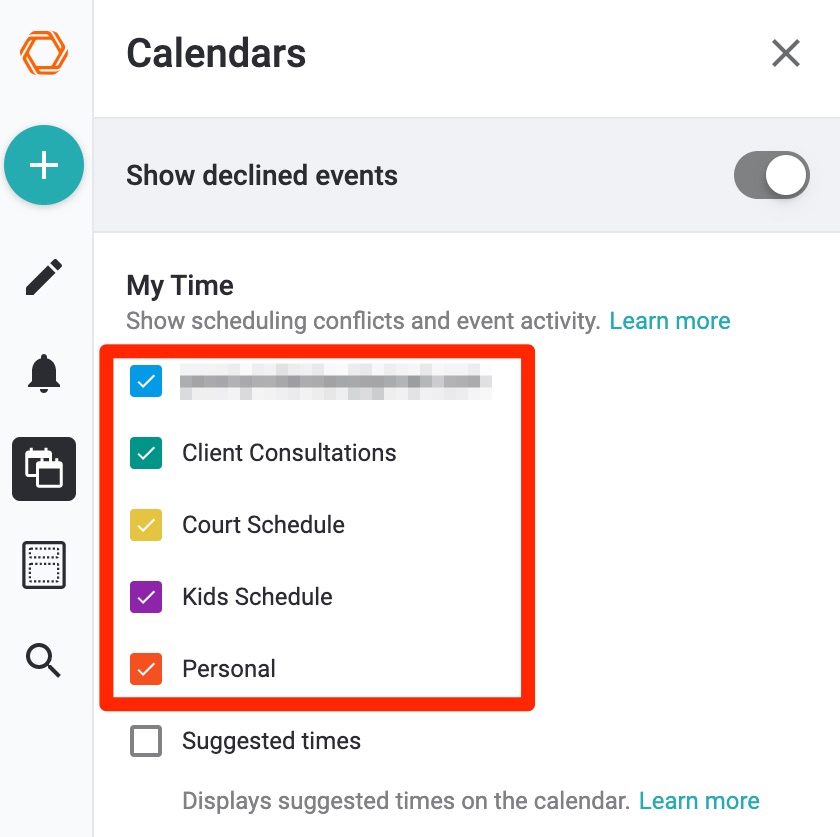 Now click on "Templates" and add a new template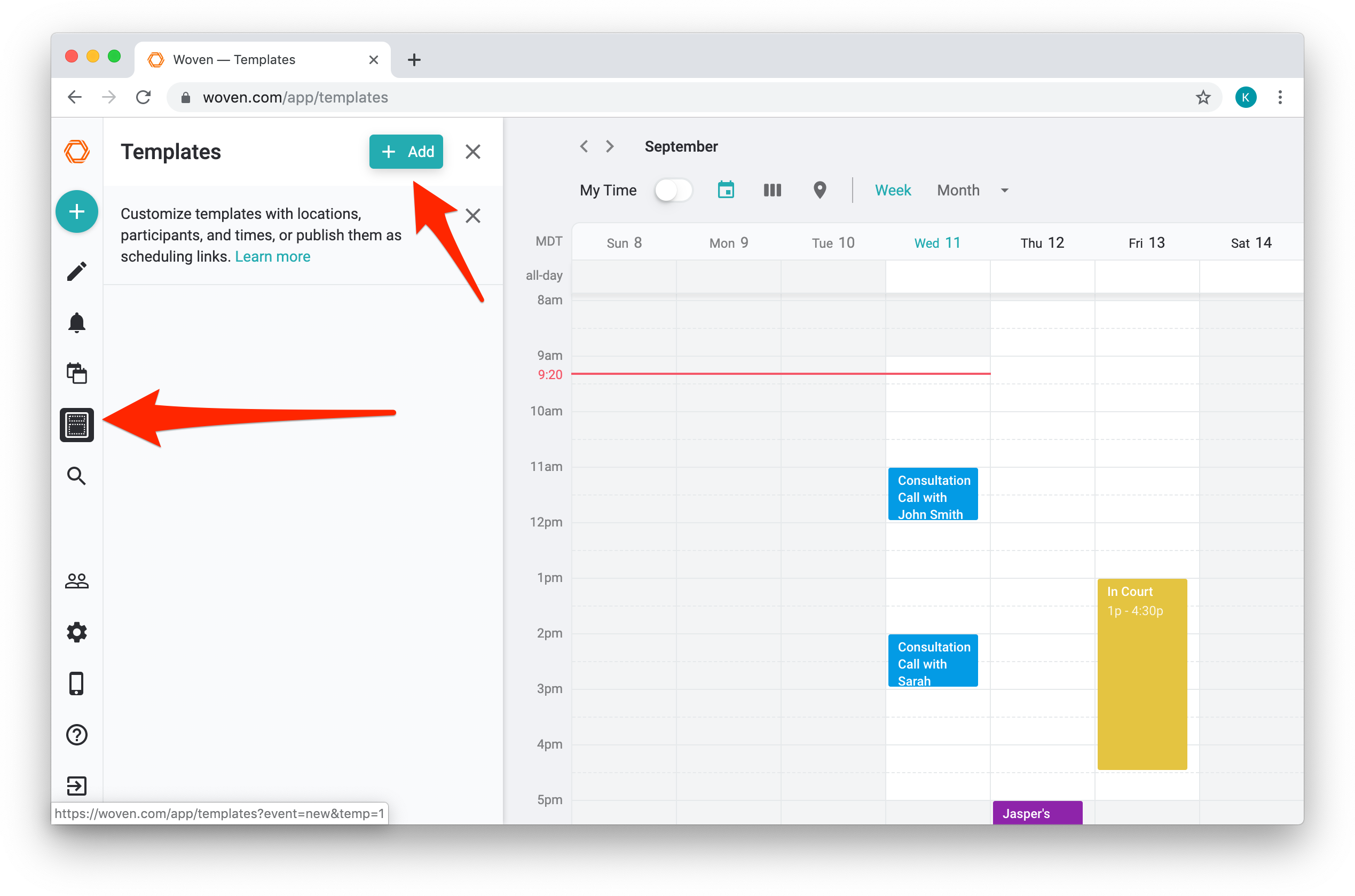 Name the template something that makes sense, like "30 Minute Consultations, booked by Smith.ai" and toggle on "Publish as a scheduling link"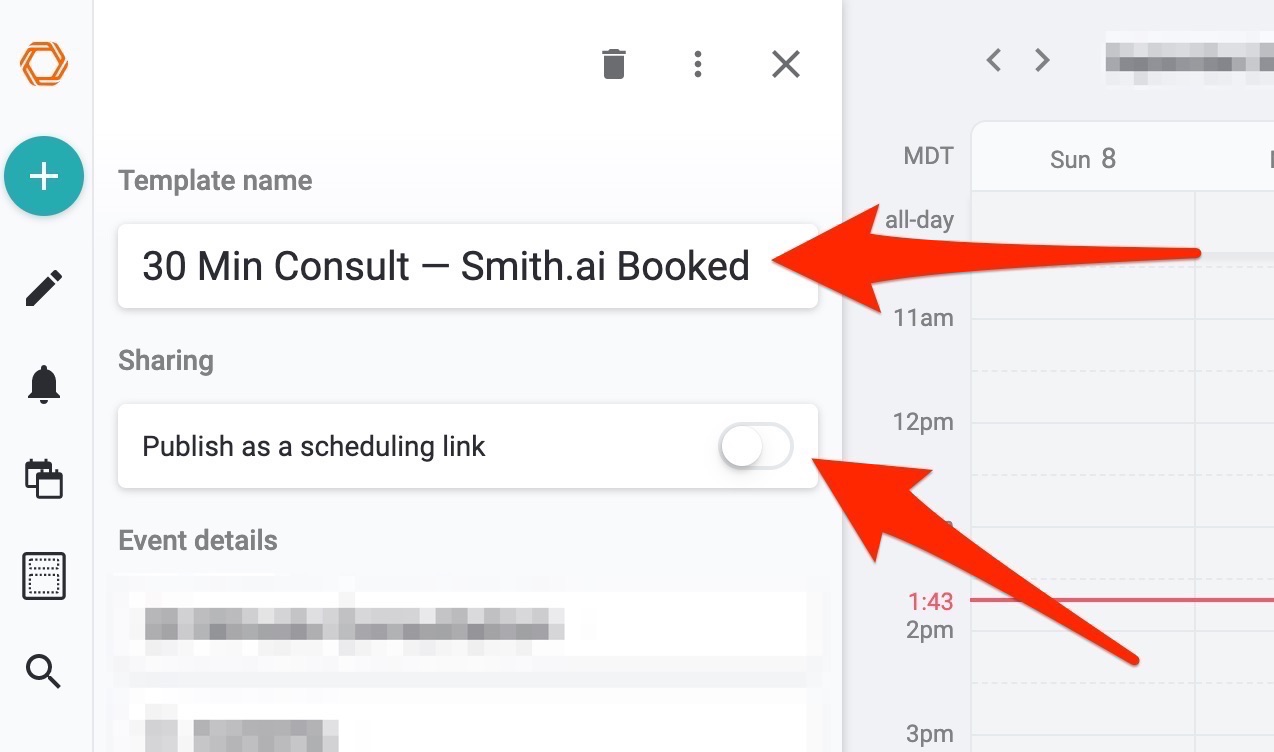 Set your availability and the calendar where you want your appointments booked.
Note: Don't mention Smith.ai in the event title; it's sent to your client in the event notification.
Copy the scheduling link. Test this link in an incognito window to make sure it's not suggesting times when you may have a conflict.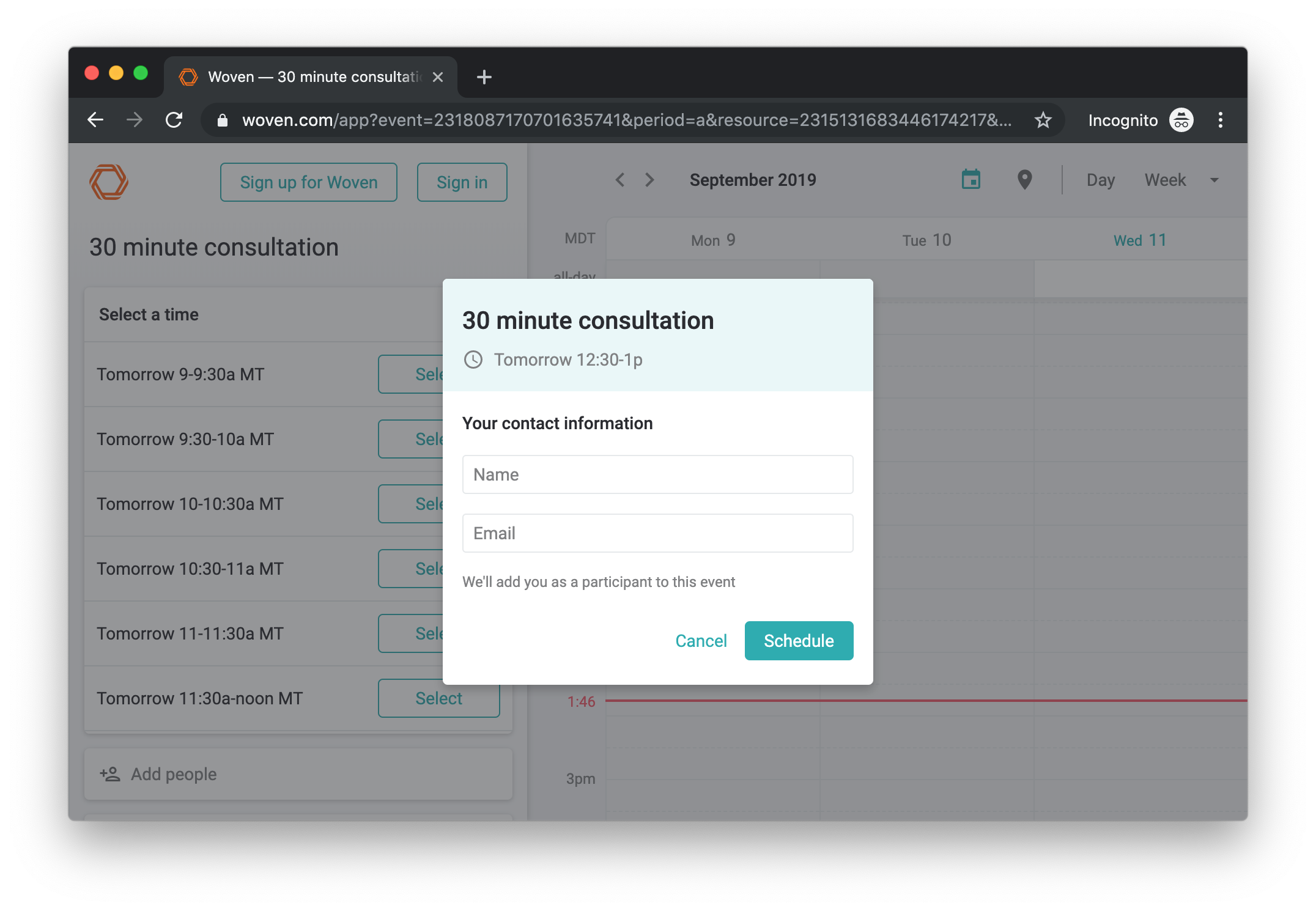 That's it! Send this link to support@smith.ai with the subject line, "Woven scheduling link." Be sure to include any specific directions for using this calendar. If you decide to set up multiple templates in Woven, please give us specific instructions on using each.
Please note: Scheduling is an add-on service for Starter, Basic, and Pro plans, and will incur an extra fee. Scheduling is not currently available for Essential plans.
View current pricing
.
Questions? Contact us!
If you're already a Smith.ai client and need help, please email us at support@smith.ai or call us at (650) 727-6484 for assistance.
If you're not yet a Smith.ai client, please schedule a free consultation to get started with our virtual receptionist services or email us at sales@smith.ai. We'll help you select the best plan to match your business's growth goals and budget.