How to Connect Your Capsule CRM account to Smith.ai
How to Connect Your Capsule CRM account to Smith.ai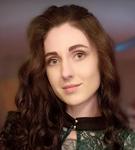 Updated by Crystal Field
How to connect your Capsule CRM account to Smith.ai
Email support@smith.ai with the subject line "Capsule CRM integration request." We will send you a link to authorize Smith.ai within your Capsule CRM account.
Open the link, and click "Continue."
Click "Allow" on the next screen to grant Smith.ai access to your account.
Email support@smith.ai again to notify us that you have approved access to your Capsule account. We will begin testing the integration and will contact you as soon as we have confirmed that the integration is working properly.
Please note: Each plan includes one free integration. CRM integrations are not available for Essential plans. 
View current pricing
.
How the Smith.ai integration with Capsule CRM works
When a call comes in and a call summary is created, we will create a "Task" in your Capsule CRM account, under the "Call" category. The full call summary will appear in the "Detail" section of the Task.
You can link that Task to a contact, opportunity, or case.
Questions? Contact us!
If you're already a Smith.ai client and need help, please email us at support@smith.ai or call us at (650) 727-6484 for assistance.
If you're not yet a Smith.ai client, please schedule a free consultation to get started with our virtual receptionist services or email us at sales@smith.ai. We'll help you select the best plan to match your business's growth goals and budget.