How to Connect Your Schedulista Account to Smith.ai
How to Connect Your Schedulista Account to Smith.ai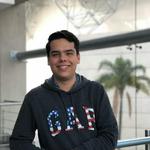 Updated by Luis Santiago
Smith.ai supports scheduling through your Schedulista account, so our receptionists can book appointments for your callers. Here's how to set this up.
How to connect your Schedulista account to Smith.ai
Retrieve your scheduler link. Login to Schedulista and click on "Settings," and then copy the link to your scheduler found under the section, "Share a link to your scheduler."

Send the link in an email it to support@smith.ai, with the subject line "Connect my Schedulista account." Please provide any directions so our receptionists correctly book appointments for you. For example, you may have different "event" types for the various services you offer, or specific guidelines for which callers may be booked for a "new client consultation."
That's it! We'll notify you as soon as the integration is complete.
How the Smith.ai integration with Schedulista works
Your receptionists will add appointments to your Schedulista calendar according to your directions, and you'll see updates in real time. Appointment bookings will, as always, also be noted in your call summaries.
Please note: Appointment booking is an add-on service for Starter, Basic, and Pro plans, and will incur an extra fee. Appointment booking is not currently available for Essential plans. View current pricing.
Need Assistance?
Email us at support@smith.ai or call us at (650) 727-6484 Monday through Friday between 5am – 6pm PT so that we may assist you.