How to get call summaries in Microsoft Teams
How to get call summaries in Microsoft Teams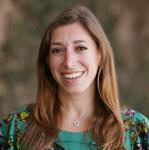 Updated by Maddy Martin
You can now receive Smith.ai call summaries directly in a Microsoft channel. You can dedicate a channel to receiving your call summaries with the following instructions:
Create a Channel for your Smith.ai call summaries.
Go to the channel name and click the three dots for More options, and go to Get email address.
Send us the email address at support@smith.ai, and we will attach it to your account.
We will confirm when this is set up for you. It should usually be within the same business day.
That's it. Please let us know if you encounter any issues and we'll be happy to help.
Need assistance?
If you need any help please email us at support@smith.ai or call us at (650) 727-6484.