How to Connect Your PracticePanther Account to Smith.ai
How to Connect Your PracticePanther Account to Smith.ai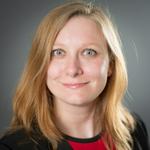 Updated by Jessica Paxton
How the PracticePanther + Smith.ai integration works
When you connect Smith.ai with PracticePanther, all calls handled by Smith.ai's receptionists will now appear in PracticePanther. After every call:
New contacts will appear under "Contacts"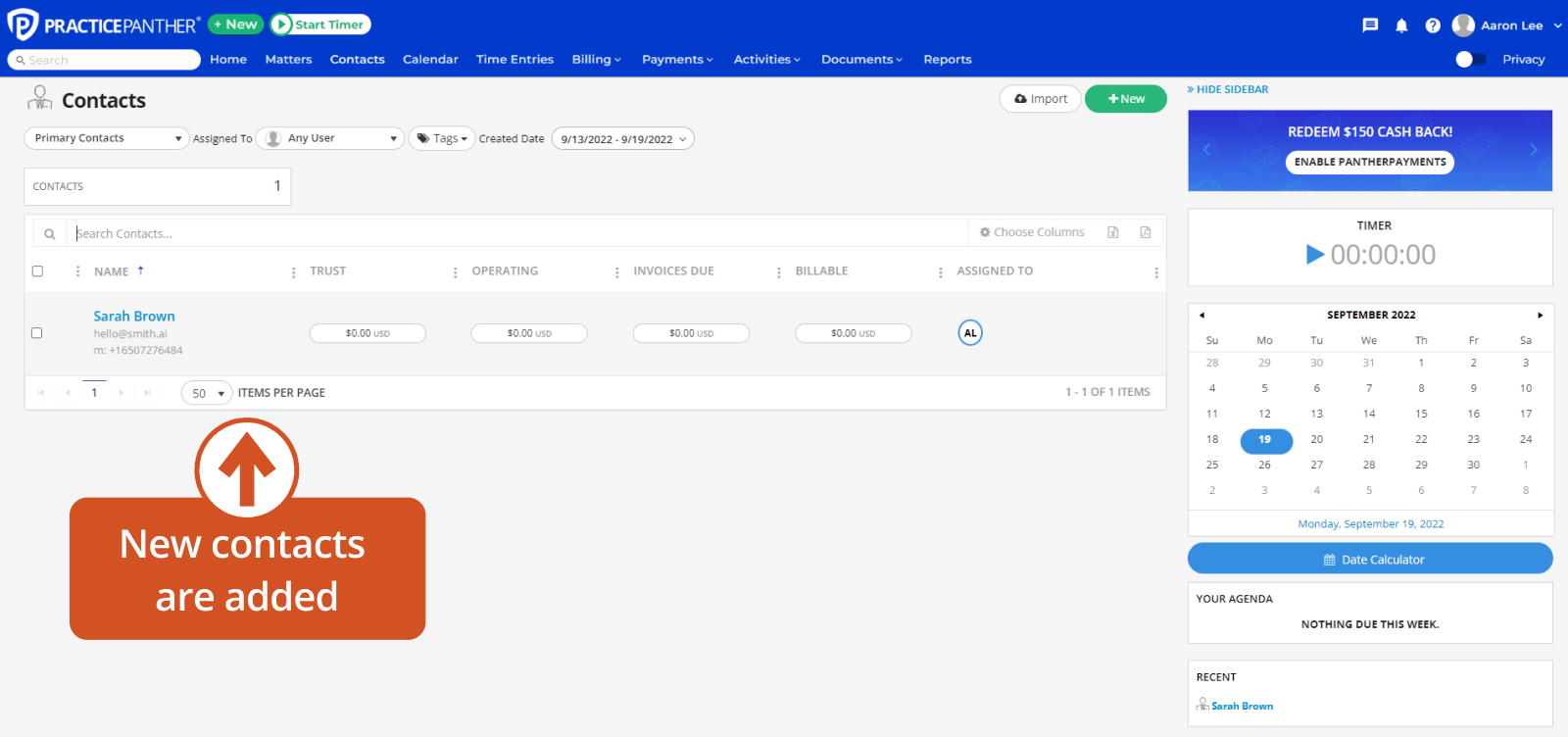 Call notes will appear under "Activities"

Smith.ai calls appear in the Recent Activity 
on your home page
Here's all the details added to the Call Log: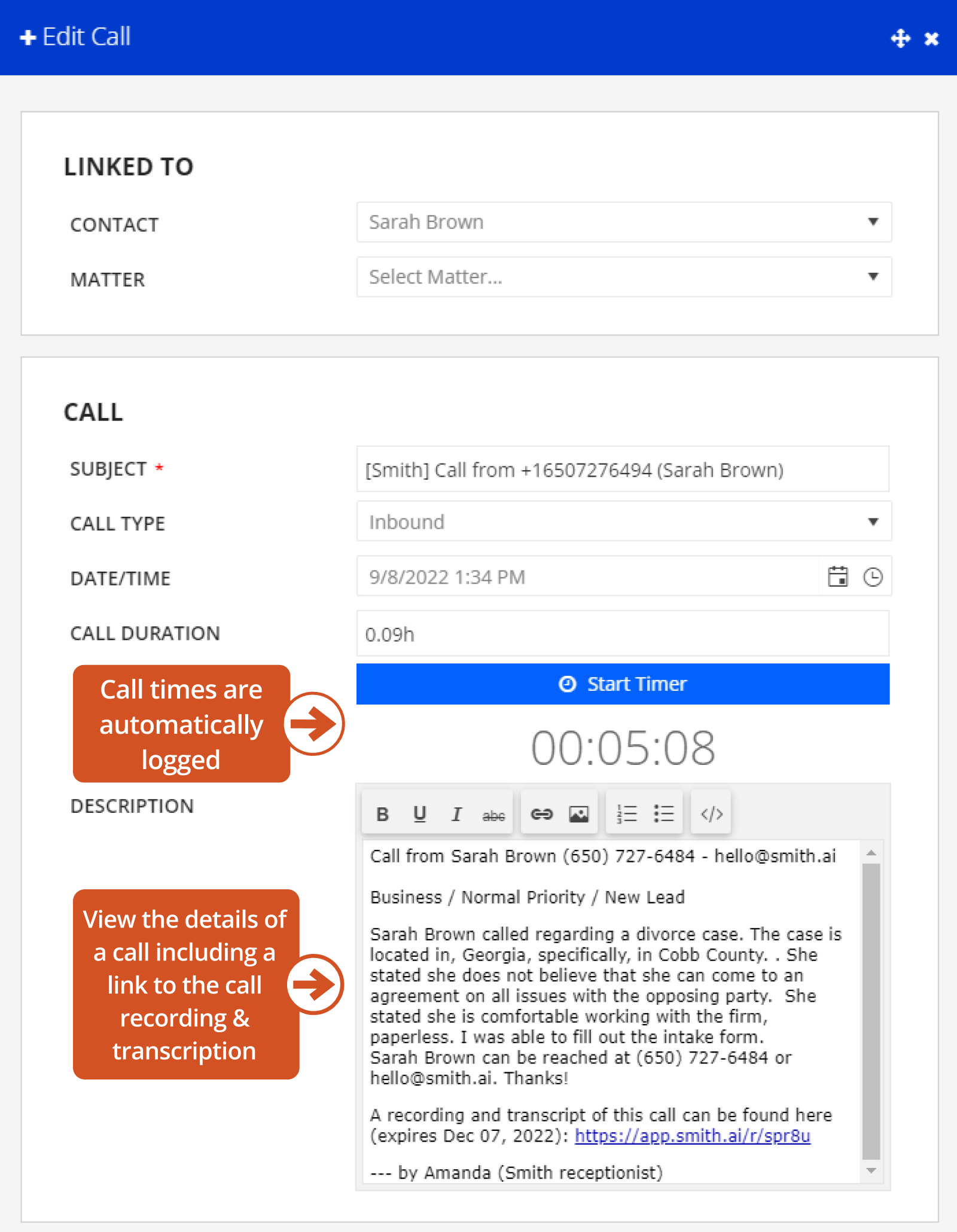 The activity will automatically be associated with the appropriate contact. You'll see:
Subject
Call type (inbound/outbound)
Date/Time of the call
Duration (in hours)
Caller information (name, number, email)
Call Summary
Link to recording & transcription, if applicable
How to connect your PracticePanther account to Smith.ai
If you're already a PracticePanther user, getting started is simple.
Email support@smith.ai to request your unique PracticePanther integration URL.
You will receive an email from us, typically within 1 business day, with your URL.
Open that URL, log in to your PracticePanther account, and click "Grant Access." This action gives Smith.ai permission to add contacts and call notes to your account.
Now, every time a call is completed by one of our receptionists, you will see a new contact added and call notes logged in the activity feed.
Related Articles
Questions? Contact us!
If you're already a Smith.ai client and need help, please email us at support@smith.ai or call us at (650) 727-6484 for assistance.
If you're not yet a Smith.ai client, please schedule a free consultation to get started with our virtual receptionist services or email us at sales@smith.ai. We'll help you select the best plan to match your business's growth goals and budget.