How to Forward Calls from Vonage to Smith.ai
How to Forward Calls from Vonage to Smith.ai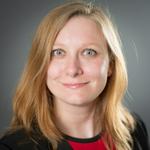 Updated by Jessica Paxton
Vonage customers will need to set up call forwarding to Smith.ai in order for our receptionists to answer your calls.
As soon as you're signed up for Smith.ai and have completed the onboarding process, follow the directions below to change the settings in your Vonage account to ensure your calls are being forwarded correctly. 
How to forward calls from Vonage to Smith.ai
There are two sets of instructions for forwarding calls from Vonage, depending on how you have your phone number set up.
If your number is listed in the "Extension" list:
Sign in to the Admin Panel.
Click Phone System and then click Extensions.
Hover over the extension you want to set and then click the Pencil icon.
Click Call Forwarding, then toggle Forward Calls to enabled.
Select Send To Ext. or Number and then set options:

Forward All My Calls To: Click the Add New Number button to enter an outside number to receive forwarded calls.
NOTE: You can delete an entered phone number from the selection menu by clicking the Trash icon next to it.
Use Caller ID: Select a Caller ID option. The best option here is to show the originating number.  

Click Save.
If your number is listed in the "Virtual Receptionist" list:
Sign in to the Admin Panel.
Click Phone System and then click Virtual Receptionist. 
Locate the number that you want to forward to Smith.ai and hover the number. Click the pencil to edit the settings for this number. 
Select the Virtual Receptionist Schedule.
Choose "24 hours a day, seven days a week" to forward all your calls to Smith.ai or set limited hours.
NOTE: We are open 24/7, and we recommend forwarding all your calls.
Go to Virtual Receptionist options and select "Forward calls to External Number".
This is where you will add your Smith.ai number to forward calls to. We suggest using the option "Originating Caller ID" so that the caller ID information is passed to our system.
Click Save.
Questions? Contact us!
If you're already a Smith.ai client and need help, please email us at support@smith.ai or call us at (650) 727-6484 for assistance.
If you're not yet a Smith.ai client, please schedule a free consultation to get started with our virtual receptionist services or email us at sales@smith.ai. We'll help you select the best plan to match your business's growth goals and budget.