Federal Holidays Observed by Smith.ai
Federal Holidays Observed by Smith.ai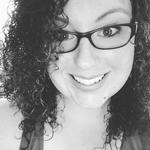 Updated by Coralyn Stahura
Smith.ai is not closed for any holiday. We are here to answer your calls and chats 24/7/365.
Questions? Contact us!
If you're already a Smith.ai client and need help, please email us at support@smith.ai or call us at (650) 727-6484 for assistance.
If you're not yet a Smith.ai client, please schedule a free consultation to get started with our virtual receptionist services or email us at sales@smith.ai. We'll help you select the best plan to match your business's growth goals and budget.