How to Connect Your Lexicata Account to Smith.ai
How to Connect Your Lexicata Account to Smith.ai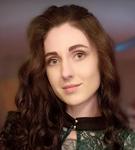 Updated by Crystal Field
If you're an attorney or Law Firm already using Lexicata, this integration allows you to directly pipe the information from the calls our receptionists take into your Lexicata account. Existing customer records can have new information added such as new phone numbers, emails, and even notes from the call. The information submitted by your Smith.ai receptionists will be received into your Lexicata inbox within minutes, allowing you to set reminders to call someone, and enabling you to set up an automatic email to be sent reassuring your client that their request has been seen.
To connect your Lexicata and Smith.ai accounts, follow the steps below:
Log in to your Lexicata account.
Click on the Settings gear icon.

Copy the Inbox Token (a.k.a. the API Key) and email it to support@smith.ai.
Questions? Contact us!
If you're already a Smith.ai client and need help, please email us at support@smith.ai or call us at (650) 727-6484 for assistance.
If you're not yet a Smith.ai client, please schedule a free consultation to get started with our virtual receptionist services or email us at sales@smith.ai. We'll help you select the best plan to match your business's growth goals and budget.