How to Get Chat Notifications via Text Message
How to Get Chat Notifications via Text Message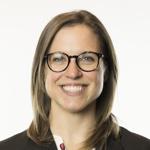 Updated by Kelsey Johnson
After a new chat conversation, we email you a full chat transcript. Now, with Live Chat plans you can also get a text message (SMS) notification, too. Here's how to set up SMS notifications:
Sign into your Smith.ai Chat account and navigate to "Settings"
Click "Update notification settings"

Add as many phone numbers as you like, separating each by a comma. Click "Save."

You can test the notification by engaging your own chat widget (we never charge for tests). When each chat conversation is finished, every number you added will get a text message that looks like this:
If the Live Chat agent is able to collect a phone number, it will be included in the text notification. Otherwise, only the email address will appear.
Questions? Contact us!
If you're already a Smith.ai client and need help, please email us at support@smith.ai or call us at (650) 727-6484 for assistance.
If you're not yet a Smith.ai client, please schedule a free consultation to get started with our live chat or email us at sales@smith.ai. We'll help you select the best plan to match your business's growth goals and budget.