[LIVE DEMO] Smith.ai Chat: A Look Inside Our Chat Technology
[LIVE DEMO] Smith.ai Chat: A Look Inside Our Chat Technology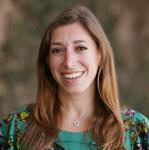 Updated by Maddy Martin
In this live demo of Smith.ai Chat, you will get to see the main features of the Smith.ai Chat system in detail, so you know exactly what to expect before you sign up or partner with us.
Don't want to watch all 37 minutes? No problem! Skip to one of the following sections:
0:00 Introduction
3:37: Widget settings
5:50: Styling and configuration
7:14: AI Q&A knowledge base
9:17: Chat history
10:29: AI Chat playbook
15:23: Playbook funnel conversion
20:38: Partners integration
24:08: Conversation metadata
26:09: Setting custom hours
27:25: Javascript API, Google Analytics
29:40: AI Spanish support
31:30: Chat <=> Call transitions
Helpful links
Please find below a few links related to the topics covered in this video:
Questions? Contact us!
If you're already a Smith.ai client and need help, please email us at support@smith.ai or call us at (650) 727-6484 for assistance.
If you're not yet a Smith.ai client, please schedule a free consultation to get started with our live chat or email us at sales@smith.ai. We'll help you select the best plan to match your business's growth goals and budget.