How to Set Up and Use Playbooks for Smith.ai Web Chat
Live web chat is a fast and friendly way to address questions and capture new leads directly from your website.
About Smith.ai's chatbot
Our live chat has a chatbot that assists agents in providing fast, accurate, and comprehensive answers when they answer chats on your website. The bot can also directly address your web visitors' questions and collect info when a live agent isn't available (after hours or on the weekends). Chatbots can be trained in two ways: Q&A and Playbooks. See more information on Q&A training.
What is a playbook?
For business owners, playbooks are an incredible tool that can be used to qualify leads, relay specific information, gather intake, book appointments, offer promotions, and more. You can use them to address common concerns and collect contact information in the same conversation.
With playbooks, your chatbot personalizes the direction of the conversation (like a choose your own adventure). To the engaged visitor, your chatbot will seem to understand context. As an example, here's how a typical family law firm might set up their playbook:
All web visitors are asked what type of legal services they need. Person A is getting divorced, so they are directed to intake questions and given a link to schedule a consultation. Person B needs a DUI lawyer, so they are offered a referral to the local bar association.
Below are a couple of other use cases:
Create a lead qualification playbook. You can ask your web visitor what products or services they're looking for, and if it's a fit with your business, book the consultation immediately: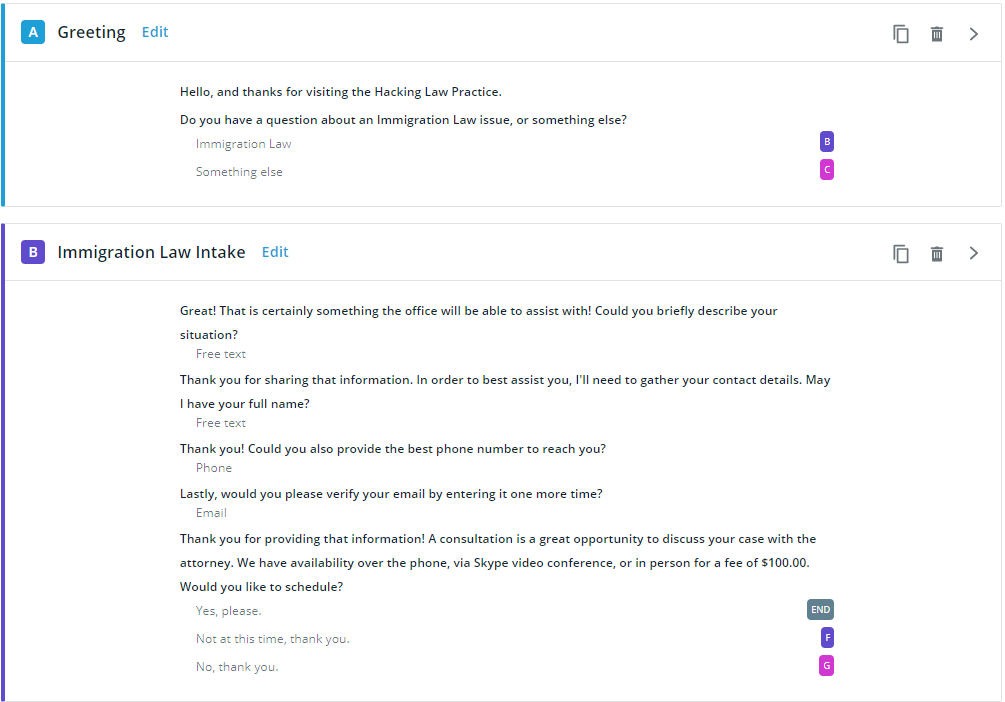 Want to drive potential clients to a free offering? Create an opt-in playbook: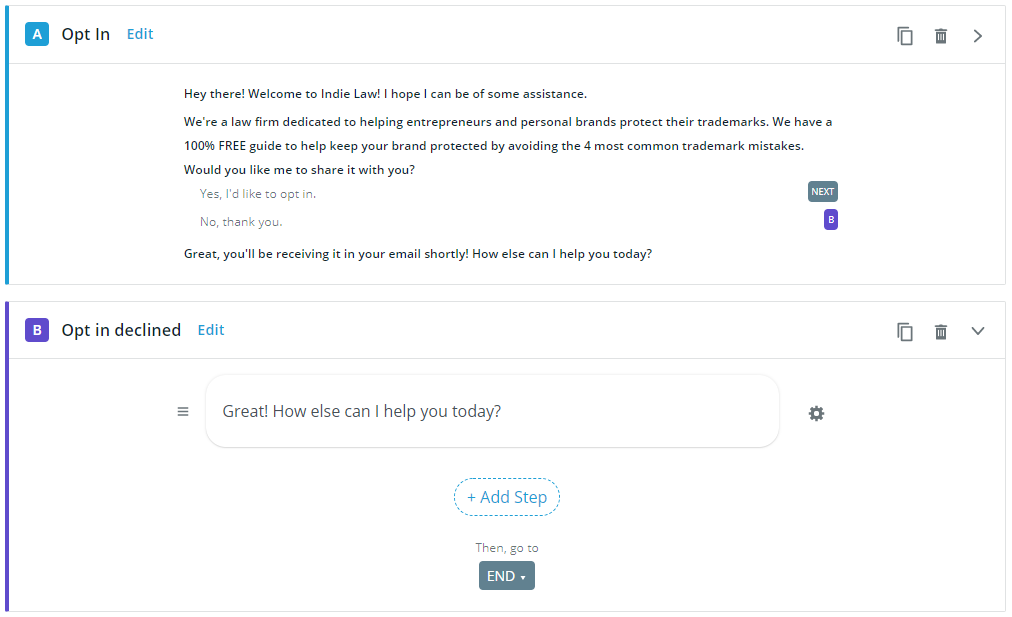 How to set up a playbook
Sign in to your Smith.ai Web Chat account. Click on the bot icon and then select "Playbooks"

Select "New Playbook"
Set the playbook's schedule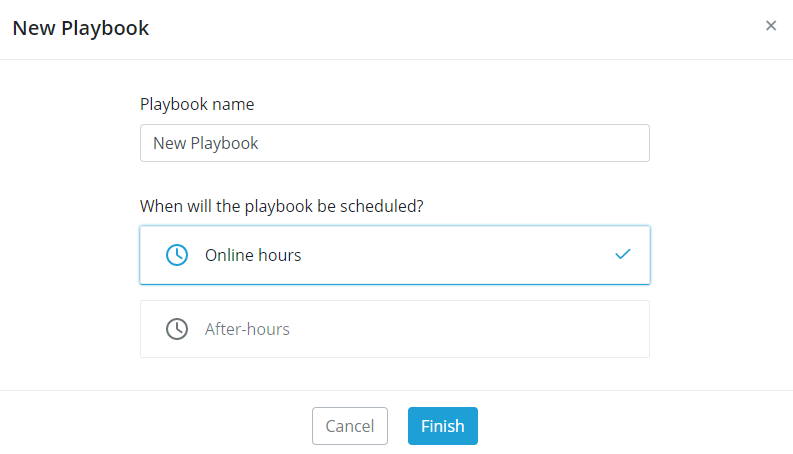 Build your playbook by adding steps and utilizing questions and messages.

Each "play" allows you to take the chat in a different direction. The possibilities are endless!
Want to learn more about how playbooks can take your business to the next level? Email us at chat@smith.ai!
---
---