How to Use Smith.ai Receptionists for Lead Qualification & Client Intake
How to Use Smith.ai Receptionists for Lead Qualification & Client Intake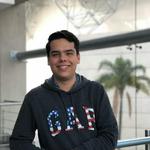 Updated by Luis Santiago
Are you getting the most out of your Smith.ai service? Our virtual receptionists are capable of so much more than answering and transferring your calls, taking messages, and scheduling appointments. Notably, we can handle all of your lead qualifications and new client intake. 
Please note: Lead qualification, intake, scheduling are not currently available with Essential plans.
How to use Smith.ai for lead qualification & intake
Email support@smith.ai with the following information:
- Your list of lead-vetting questions.
- Which answers indicate a great lead.
- What to do with great leads (book an appointment, complete a full intake form, schedule a call-back, direct-transfer to you, etc.)
- What to do with not-great leads (refer to another attorney who practices that area of law, for example)
That's it! We'll get back to you, typically within 1 business day, to let you know you're set up.
For best practices and more information on ways Smith.ai can assist with your lead qualification and client intake, read the full article on our blog.
Please note that lead qualification and client intake calls can result in long calls, and our Reasonable Use policy may apply. Additionally, appointment booking and other add-on services incur extra fees, which are listed on our Pricing page.