The Smith.ai Partners Portal 1.0
The Smith.ai Partners Portal 1.0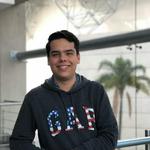 Updated by Luis Santiago
In order to properly serve agencies and other companies partnering with Smith.ai, we have developed an easy-to-use online portal that collects information from all their managed accounts in one interface.
The Smith.ai Partners Portal 1.0 currently includes the following features:
Searchable client dashboard with contact information and active or trial status
The ability to log in to each client's call dashboard for individual call history, account settings, receptionist instructions, direct transfers, blocked numbers, and voicemail greetings
The ability to log in to each client's chat dashboard for individual chat history, account settings, receptionist instructions, widget code, and more
Downloadable call, chat, and integration data for all clients
Billing and downloadable invoices
Note: The partners portal is currently only available for reseller and wholesale partners. Please see smith.ai/partners for more information and to get started. All other partners, stay tuned in the next couple of months for added features and capabilities.
Watch this video walkthrough to learn how to navigate around the portal and access your clients' information:
Get set up as a Smith.ai partner by going to smith.ai/partners and discussing the model that works best for you. Once we set you up with an account, you can sign in at app.smith.ai/partners.
Partner Accounts Dashboard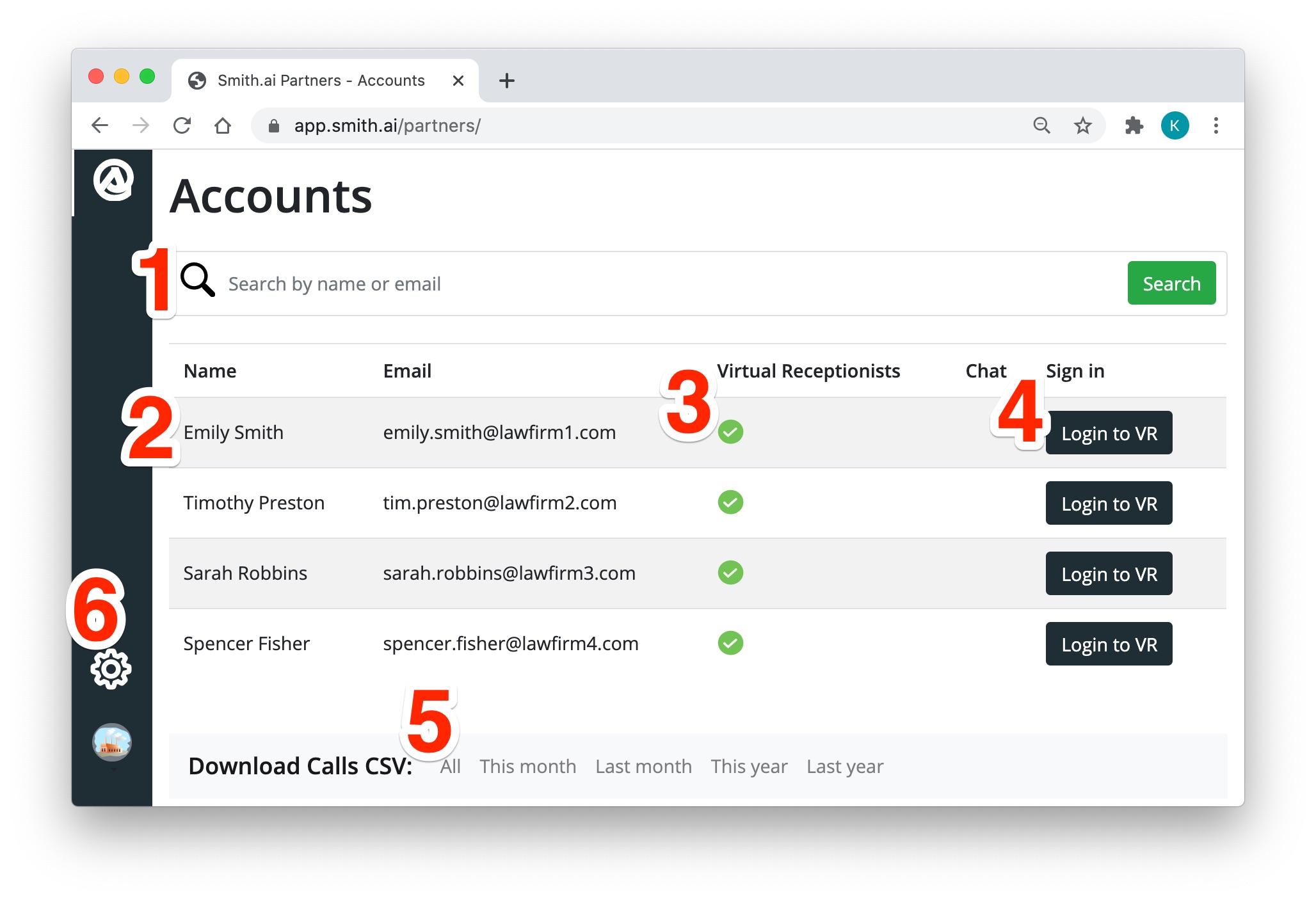 Search your accounts by name, email address, or partial name. Clear the search field and click search to see all accounts.
Account contact name and email address.
A green check mark means active virtual receptionist accounts. A yellow check mark means the account is within the 20-call / 14-day trial.
Click here to log into the call dashboard for a particular client account.
Download accounts data as a CSV. Can download for all time, this month, last month, this year, or last year.
The gear takes you to your billing information.
Call Data Included in CSV Download
client ID (your login email)
call date
account name (your client)
account email (your client)
account phone (your client)
account owner phone (your phone number)
account type (virtual receptionists or chat)
account plan (full-service only available)
caller name
caller status
caller number
call duration (s)
disposition
priority
direction (inbound or outbound call)
Client Call Dashboard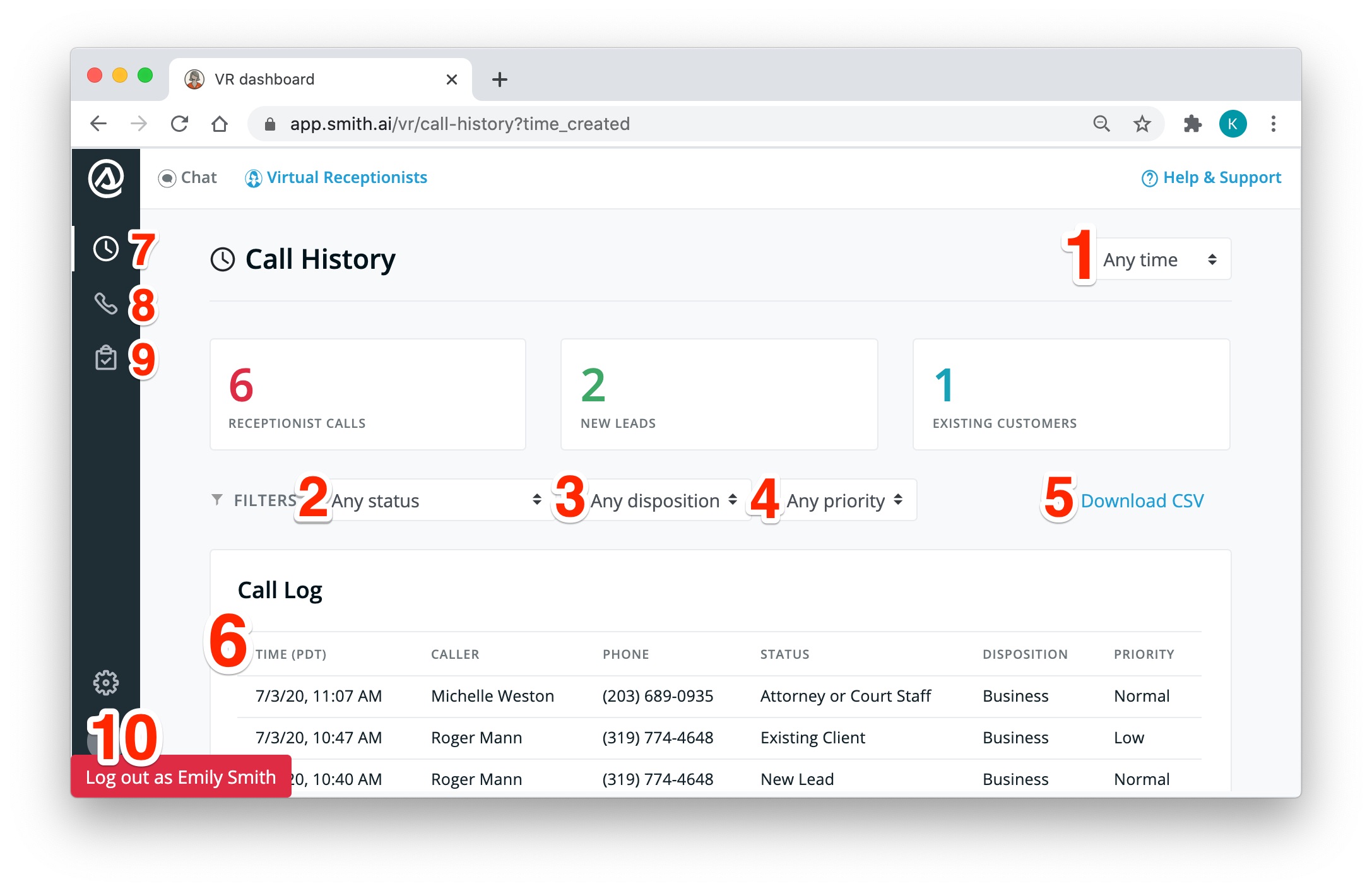 Filter calls based on date
Filter calls based on status: existing client, repeat caller, new lead, etc.
Filter calls based on disposition: business, personal
Filter calls based on priority: low, normal, urgent
Download call data as a CSV
Call log with filters applied in real time
Call History view (the current view of the dashboard)
Call Handling view: Smith.ai number, transfer destinations, direct transfer numbers list and upload, blocked numbers list and upload, upload voicemail greetings.
Instructions: How receptionists handle the calls. Email support@smith.ai to make changes to these instructions.
Log out of the personal account and back into the Partner Accounts Dashboard.
Billing Page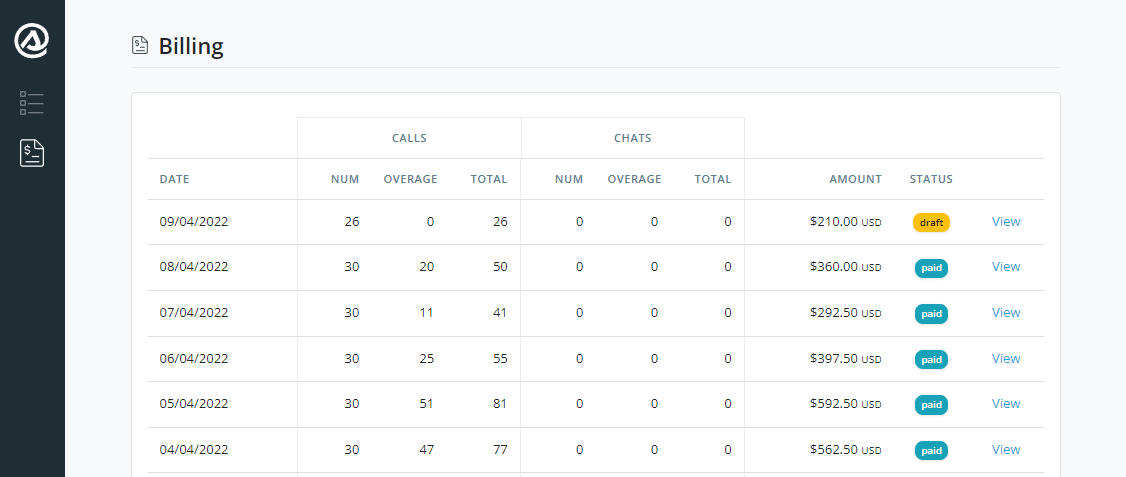 Example Invoice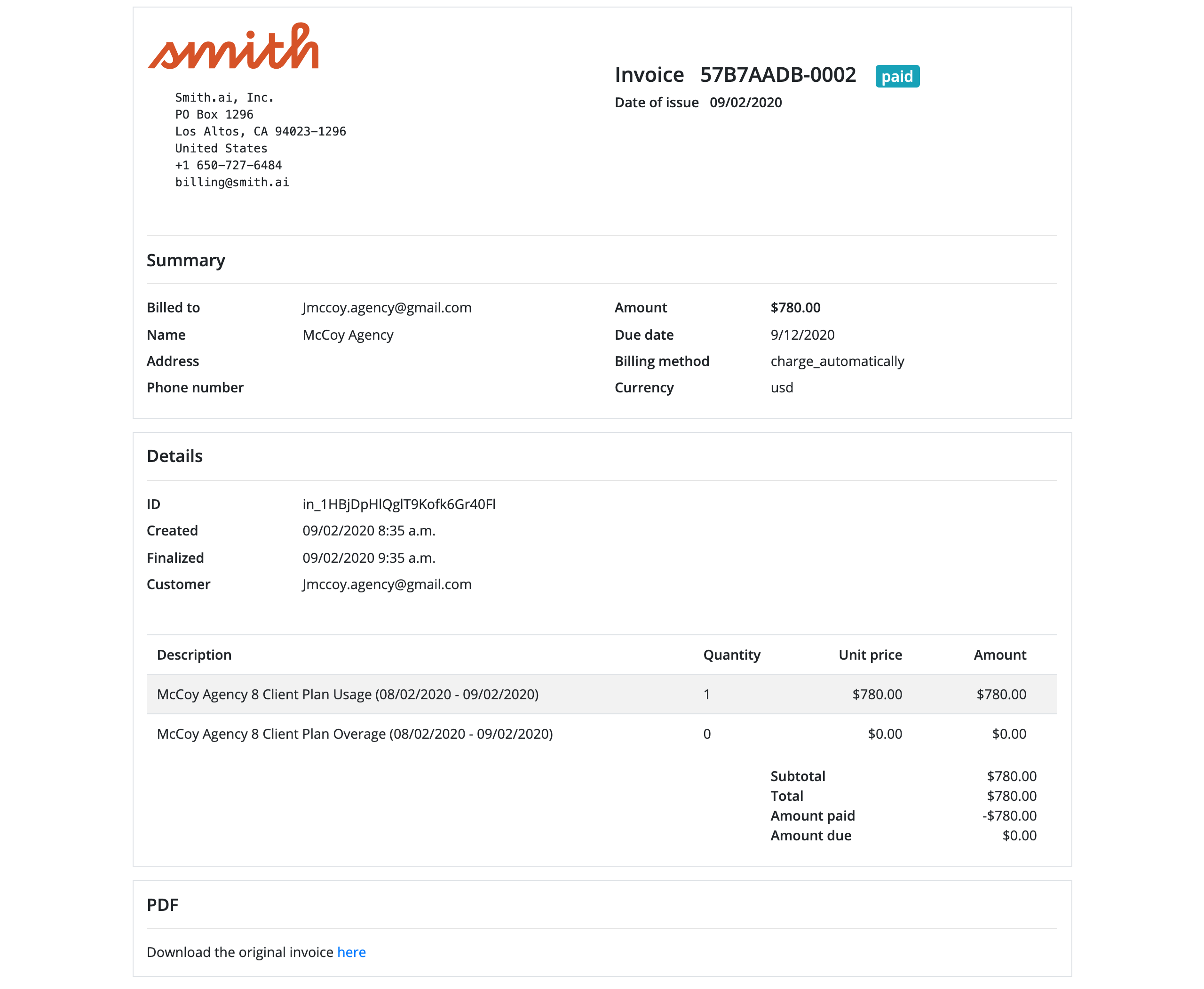 Questions? Contact us!
If you're already a Smith.ai client and need help, please email us at support@smith.ai or call us at (650) 727-6484 for assistance.
If you're not yet a Smith.ai client, please schedule a free consultation to get started with our virtual receptionist services or email us at sales@smith.ai. We'll help you select the best plan to match your business's growth goals and budget.