Why can't I direct transfer or block this number?
Why can't I direct transfer or block this number?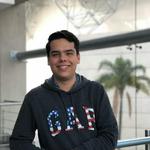 Updated by Luis Santiago
Problem:
You don't see an option to directly transfer or block a number in your instant call summaries or daily summary.
Reasons & Solutions:
There are two possibilities:
The caller had their Caller ID blocked,
Your forwarding line is not sharing the Caller ID with us.
The first one, unfortunately, is not something we (or you) can fix, and happens. The second one is fixable. Below is more information on what can be done in both cases.
Calls without caller ID/Blocked numbers
Smith.ai relies on a phone number for direct transfers or blocking. If a call comes in with its Caller ID masked or restricted, we can't see its number. And since we can't see its number, there's nothing we can do. If you know the caller and want to add them to your direct transfer list, we recommend asking them to enable Caller ID. We'd suggest doing the same for blocking them, but honestly, reaching out to someone you want to block in the first place doesn't seem fruitful. We'll still catch most of the spam and wrong numbers and identify them correctly, not counting them against your quota. However, for unwanted sales calls, we need you to tell us the call was undesirable.
Forwarding numbers not sharing caller ID
Good news! This one is fixable. Unless you've ported your number to Smith.ai, chances are that you are forwarding calls from one or more lines to Smith.ai. When you do that, those lines usually pass Caller ID through. However, in some cases, the settings on your forwarding number might be set to pass your Caller ID to us instead of the caller's Caller ID. When that's happening, we can't block those calls — because we'd be blocking your number. You can learn more about this here.
Questions? Contact us!
If you're already a Smith.ai client and need help, please email us at support@smith.ai or call us at (650) 727-6484 for assistance.
If you're not yet a Smith.ai client, please schedule a free consultation to get started with our virtual receptionist services or email us at sales@smith.ai. We'll help you select the best plan to match your business's growth goals and budget.