How to disable Call Screening for Xfinity
How to disable Call Screening for Xfinity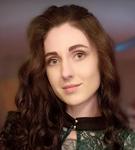 Updated by Crystal Field
Call Screening is a setting that plays an automated message stating you are not available, and this can cause calls to not be forwarded. In order for our receptionists to receive your calls with no issues, you will need to disable this feature. Here is how:
 How to Disable Call Screening Using Your Telephone:
Lift the receiver and listen for the dial tone.
Press *80.
When prompted, press 3 to turn the feature off.
Log into your account
Click the Voice icon in the upper right side. You can also access these settings through the Menu as well with the three lines, then select Voice in the drop-down list .

or

Enter your Xfinity ID and password, and then go to your Settings icon in the top right corner of the page and click Settings to see the Voice Preferences menu.

Select Call Blocking, and make sure the box for Block Anonymous Calls is not checked to disable the Anonymous Call Rejection feature.
Questions? Contact us!
If you're already a Smith.ai client and need help, please email us at support@smith.ai or call us at (650) 727-6484 for assistance.
If you're not yet a Smith.ai client, please schedule a free consultation to get started with our virtual receptionist services or email us at sales@smith.ai. We'll help you select the best plan to match your business's growth goals and budget.