How to Connect Your ZynCal Scheduling Assistant to Smith.ai
How to Connect Your ZynCal Scheduling Assistant to Smith.ai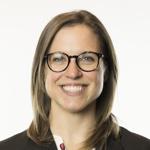 Updated by Kelsey Johnson
Integrate with ZynCal to have your Smith.ai virtual receptionists and chat agents schedule new consults and appointments on your calendar within the timeslots you have available. Here's how to get set up:
Log in to your ZynCal dashboard.
Create a new calendar or navigate to the calendar you already use.
Set your time zone and the days and hours when you are available for meetings (e.g. Monday - Friday, 8 am - 4 pm).
Set meeting lengths and buffer times to ensure you can prepare for the next appointment or consultation.
Add meeting types by navigating to the "Calendar View Meeting Types" tab. We recommend adding at least one meeting type for your Smith.ai scheduled appointments.
Click on the calendar icon beside a meeting type for its public URL. The link should take you to a page like this:
Email these links to us at support@smith.ai, along with the instructions on how you want appointments booked
Please note: Appointment booking is an add-on service for Starter, Basic, and Pro plans, and will incur an extra fee. Appointment booking is not currently available for Essential plans. View current pricing.
Questions? Contact us!
If you're already a Smith.ai client and need help, please email us at support@smith.ai or call us at (650) 727-6484 for assistance.
If you're not yet a Smith.ai client, please schedule a free consultation to get started with our virtual receptionist services or email us at sales@smith.ai. We'll help you select the best plan to match your business's growth goals and budget.